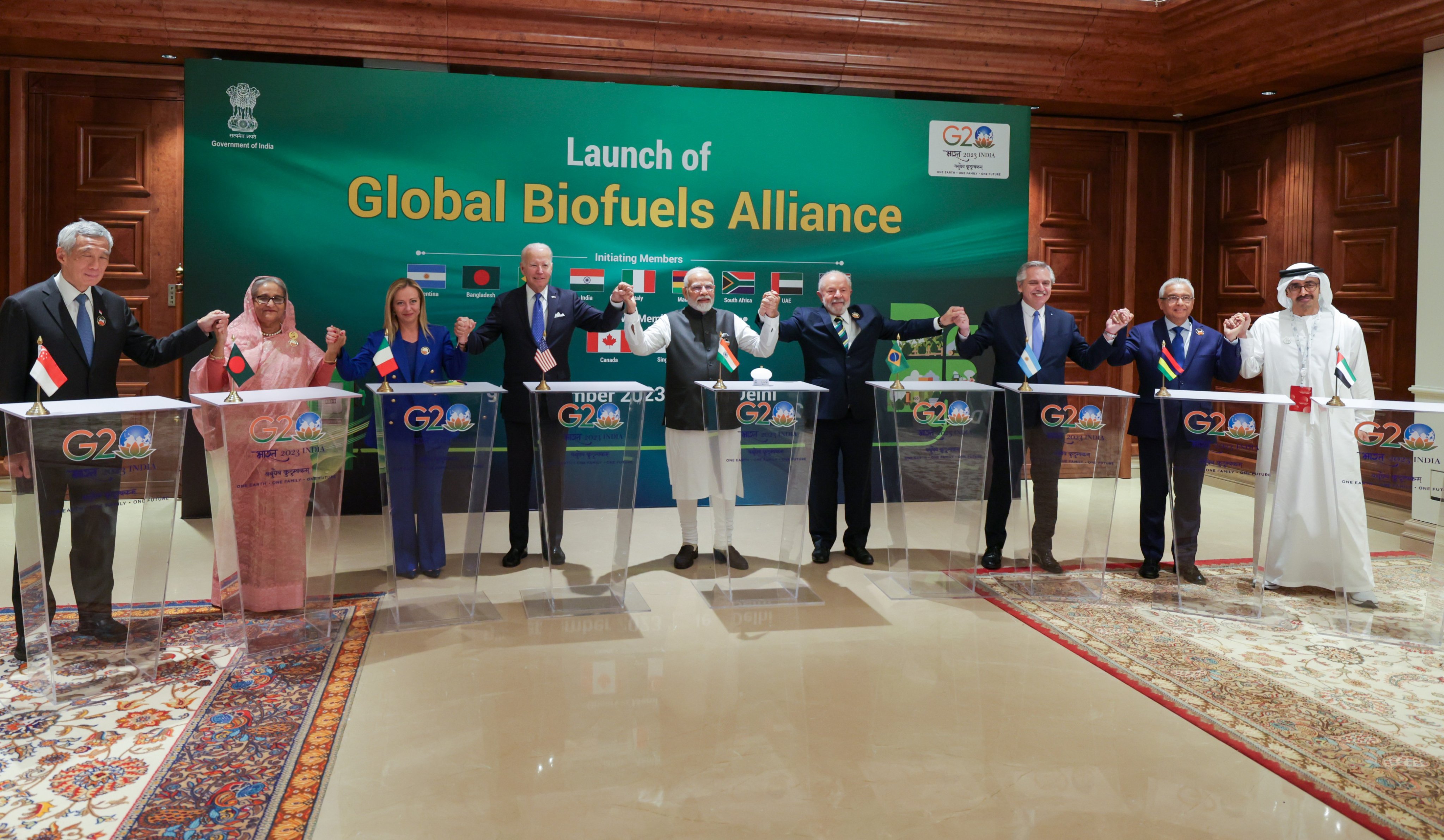 India spearheaded the launch of the alliance / X/@narendramodi
In a significant development for the global energy sector, Prime Minister Narendra Modi announced the launch of the Global Biofuels Alliance (GBA) on the sidelines of the G20 Summit.
 Led by India, the alliance will bring together Governments, International organizations, and Industry to facilitate the adoption of biofuels. It will promote collaboration between the biggest consumers and producers of biofuels to drive biofuels development and deployment, as well as position biofuels as a key to energy transition and contribute to jobs and economic growth.
"It will facilitate mobilizing a virtual marketplace to assist industries, countries, ecosystem players and key stakeholders in mapping demand and supply, as well as connecting technology providers to end users," the news release stated. 
"It will also facilitate development, adoption and implementation of internationally recognized standards, codes, sustainability principles and regulations to incentivize biofuels adoption and trade," it added.
The G20 nations who have joined the alliance include Argentina, Brazil, Canada, India, Italy, South Africa, and the United States of America. According to an official statement 19 countries and 12 international organisations have already agreed to join the alliance.
"The launch of the Global Biofuels Alliance marks a watershed moment in our quest towards sustainability and clean energy," PM Modi said on X after the alliance's launch.