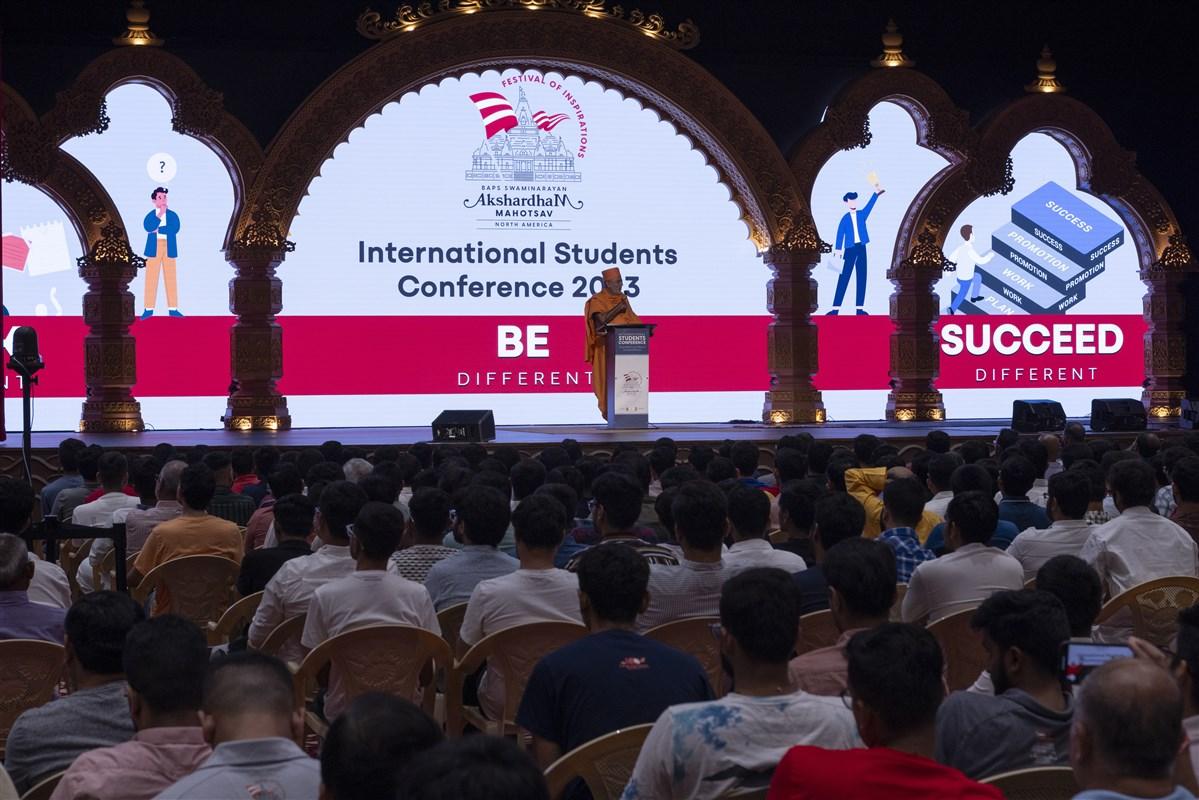 International student conference at BAPS, NJ / Image - BAPS
Undergraduate and graduate students from various parts of the world convened at the BAPS Shri Swaminarayan Mandir in Edison, New Jersey. The purpose of the gathering was to provide students with insights into thinking differently, embracing uniqueness, and achieving success in their academic journeys.
The event included a distinctive program that featured an inspiring seminar by Gnanvatsaldas Swami, a renowned motivational speaker whose wisdom has had a profound impact on countless individuals globally. With an engineering background, Swami has delivered more than 15,500 seminars and talks throughout his career. Additionally, he frequently contributes columns to various publications.
During his address to the assembly of students, Swami imparted valuable insights on attaining success in personal, academic, and spiritual aspects of life.  "No one witnesses a sunrise without enduring the night's darkness. Struggles are intrinsic to life. During challenging times, face them head-on, work diligently, and always be on the lookout for opportunities," he said.
Emphasizing the importance of a positive mindset, he drew a contrast between the prosperity thinker, who maintains optimism even amid challenges, and the poverty thinker, who becomes disheartened in difficult situations.The seminar also covered practical subjects such as time management, navigating immigration challenges, managing financial pressures, and methods to counter overthinking.
This gathering was part of the Festival of Inspirations, a three-month-long spiritual celebration that commemorated the grand opening of BAPS Swaminarayan Akshardham in Robbinsville, NJ. Akshardham serves as a symbol of Hindu architecture and culture, to rekindle the youth's connection to fundamental values such as service, devotion, and harmony.