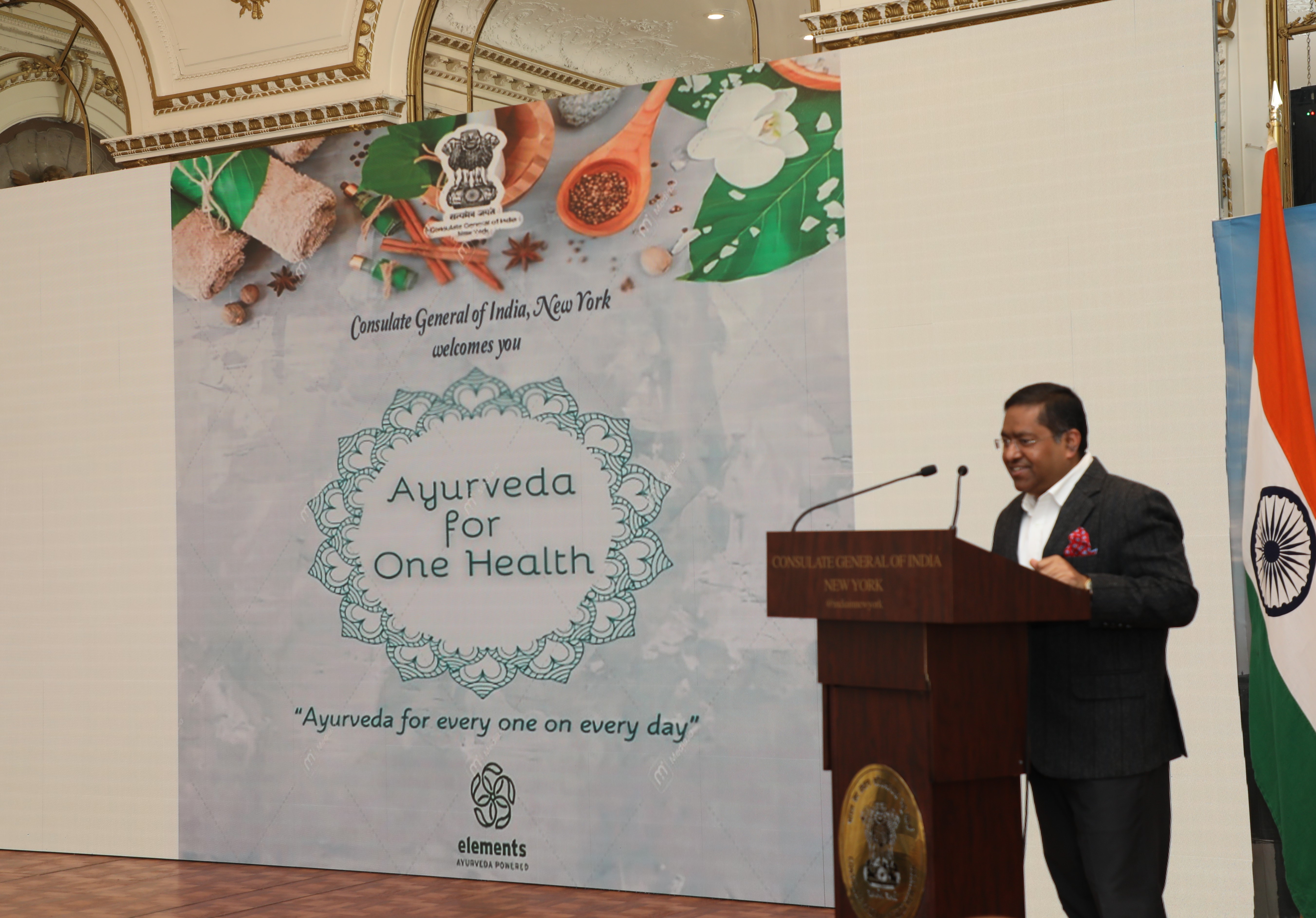 Consul General Randhir Jaiswal addressing the gathering /
At the recent celebration of Ayurveda Day hosted by the Consulate General of India in New York, the gathered experts urged the audience to incorporate the ancient healing science's practical advice into their daily lives. In their remarks at the Ayurveda Day celebration hosted in collaboration with Elements, they acknowledged that nature affects every facet of our lives and that living in harmony with nature is the cure for most ailments.
In his welcome address, Consul General Randhir Jaiswal discussed how Ayurvedic principles and their applications in modern life can be extremely beneficial. He stated that all of our traditions are founded on fundamental principles of modern science and urged the audience to educate and raise awareness about its use.
Dr. Bal Ram Singh, an Institute of Advanced Sciences professor, emphasized the profound significance and proven benefits of Ayurveda. He explained that every year on Dhanvantari day, Ayurveda Day is celebrated, and that it will fall on October 29 next year.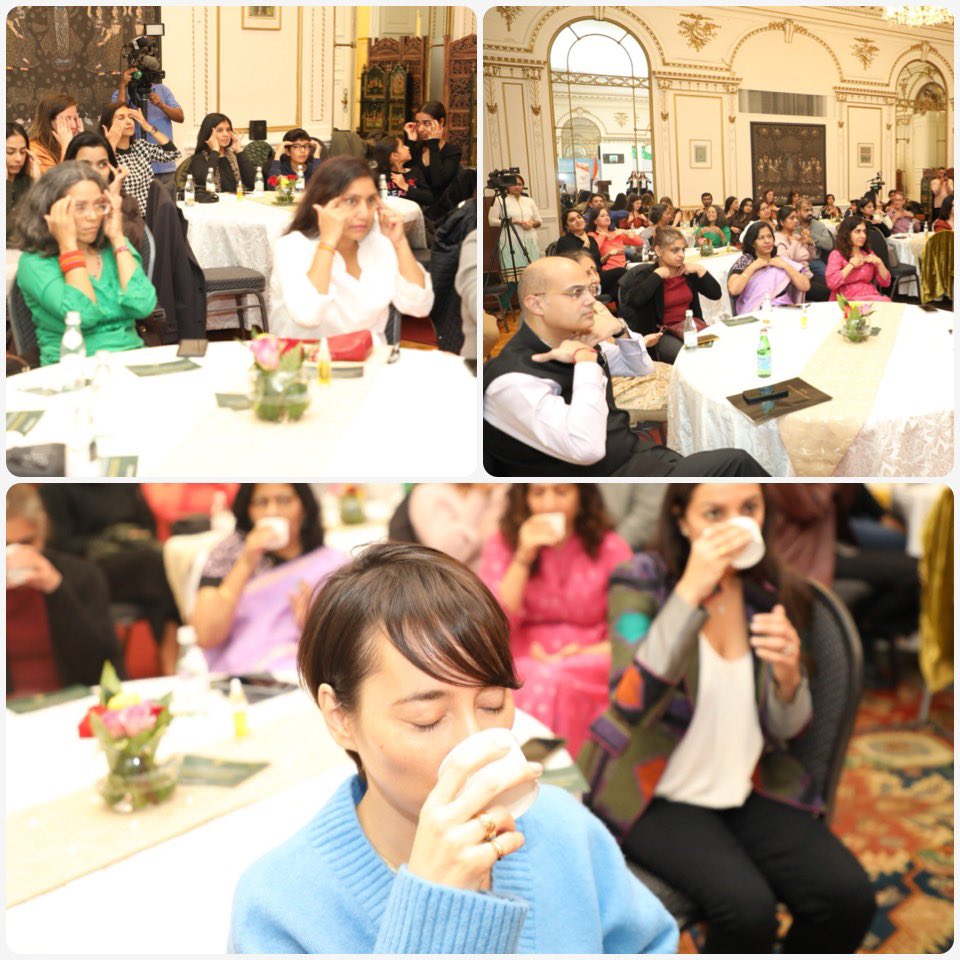 Interactive sessions organised as part of the event. X/@IndiainNewYork
Many interactive DIY sessions on herbal remedies and mindful living were held. Taila Skincare founder Shadoh Punnapuzha demonstrated how Ayurvedic ingredients in skin oil can promote better skincare and blood circulation. This was followed by a session on how the right colors can boost mental health, and productivity and aid with sleep and stress.
Alak Vasa and Kushal Choksi of Elements spoke on mindful eating and its health benefits. Aniket Gune and Ruchika Lal of the Art of Living Foundation led a short meditation session to focus on the mental and spiritual approach of Ayurveda to health.
The speakers discussed how to incorporate Ayurveda into daily life for the improvement of wellness and health, and they also emphasized the relevance of Ayurveda to the modern way of life. "Ayurveda for One Health" was the year's theme, with the accompanying slogan "Ayurveda for everyone on every day," highlighting the connection between people and their surrounding ecosystems of plants, animals, and the natural world.