The program had many features, including captivating keynote speakers and informative MSP Forum sessions.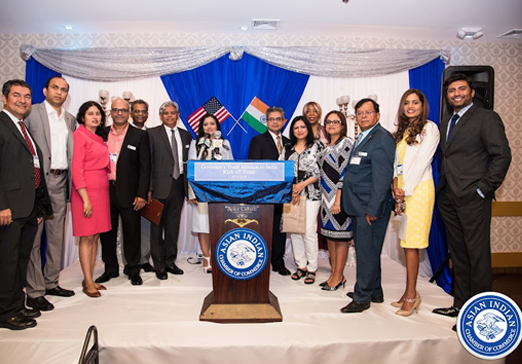 The "Supplier Diversity Showcase" Business Opportunity Exchange marked the end of the eight-part Supplier Diversity Breakfast event series hosted by the Asian Indian Chamber of Commerce (AICC). The program had many features, including captivating keynote speakers, informative MSP Forum sessions, fruitful Business Opportunity Exchanges, insightful Fireside Chats, engaging Breakout sessions, and a section devoted to Awards & Recognition.
AICC President Rajeev Krishna spoke about the extraordinary change he is witnessing in the Chamber. He attributed that to greater knowledge of the programs and the numerous new corporate connections that have resulted from it. He reaffirmed the determination of his board to make AICC the leading voice and business advocacy group for the United States Asian Indian business community.
Randhir Jaiswal, the Consul General of India in New York, attended the event as the distinguished Chief Guest and spoke about the enormous business potential between India and the United States and the significant role AICC can play in that field. Len DeCandia, a former global chief procurement officer of J&J, gave an engaging keynote speech that hinged on the difficulties that procurement would face in the future in a global economy.
Many awards were distributed at the event with Bristol Myers Squibb winning the Supplier Diversity Champion Award while Sanofi bagged the Supplier Diversity Trailblazer Award. Innova Solutions (IT), CHUGH (law), and A&J Consulting Engineering Services (engineering) won the Minority Business of the Year awards.