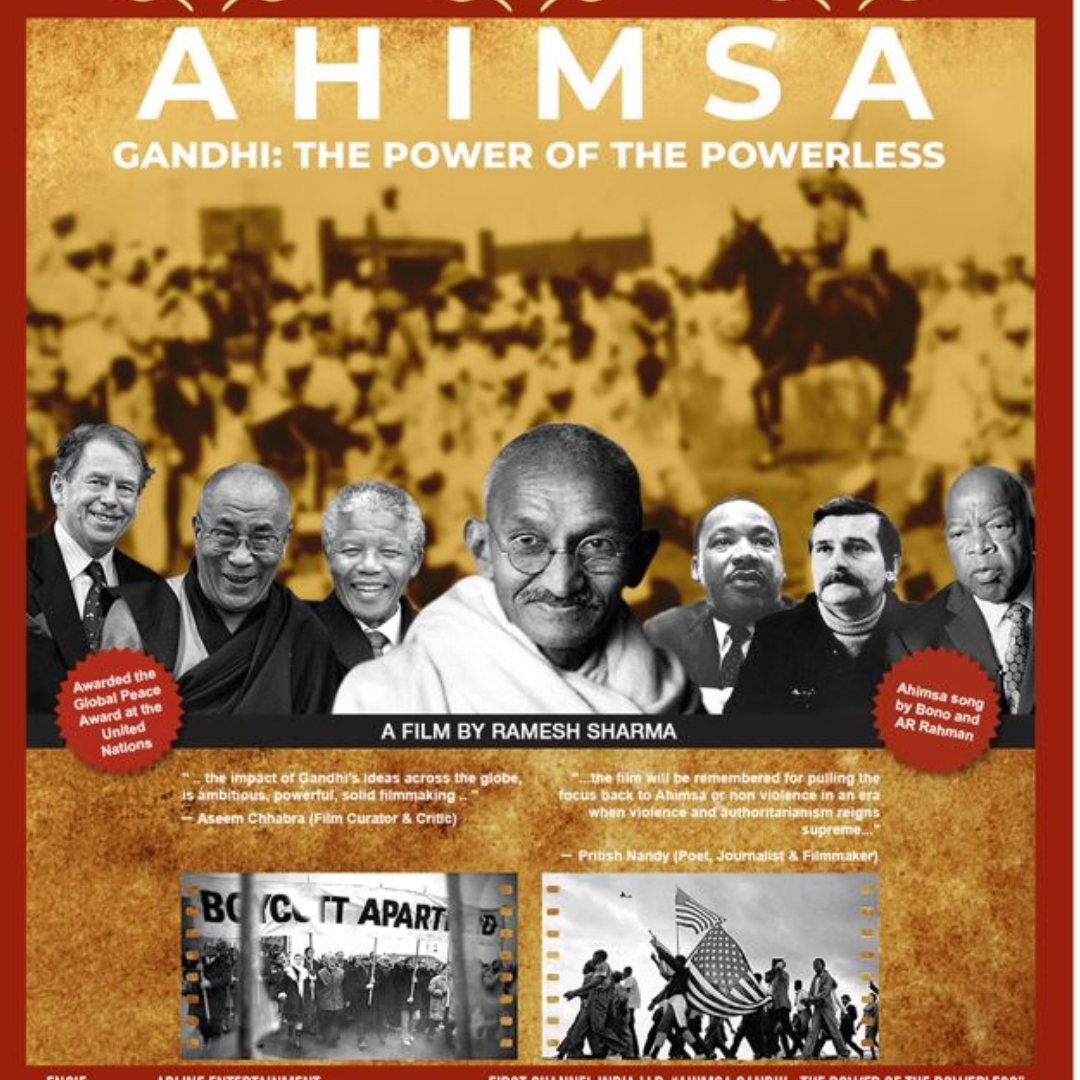 Ahimsa- Gandhi: The Power of the Powerless / UNLV
The premiere of "Ahimsa Gandhi: The Power of the Powerless," a 2021 feature documentary, will take place at the University of Nevada Las Vegas (UNLV) in Nevada on October 1. The screening coincides with the UN International Day of Peace and Mahatma Gandhi's birth anniversary.
The film focuses on how Martin Luther King Jr., an American activist, was influenced by Gandhi's message of non-violence to lead the fight for equal rights for all during the modern American civil rights movement, which occurred between December 1955 and April 4, 1986. 
It also shows how other movements, such as Vaclav Havel's Velvet Revolution, Poland's Solidarity, and South Africa's anti-apartheid movement, led by Nelson Mandela, were inspired from non-violence and helped restore basic human rights and dignity in different parts of the world.
The 92-minute documentary features interviews with biographers, scholars, and close family members of Gandhi, along with rare archival footage, photographs, and inspirational songs, put together to narrate the impact of Ahimsa – non-violence. 
Since its release, it has received several awards including the Global Peace Award at the United Nations. It also won Best Documentary Feature at the New York Indian Film Festival. The film screening will be followed by a panel discussion and a Q&A with the audience.