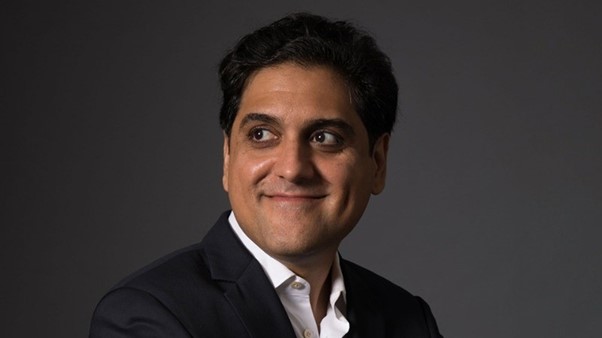 Hassan Afzal / (Image: Afiniti)
Indian-origin business executive Hassan Afzal has been appointed as the chief executive officer (CEO) and board director of Afiniti, a provider of AI-enabled enterprise behavioral pairing solutions for customer interactions. He will replace Larry Babbio who took over as the company's CEO in 2021.
Reacting to the appointment, Afzal said, "As a pioneer in using artificial intelligence technology to measurably optimize customer interactions, Afiniti has an exciting opportunity to deploy more intelligence and automation within the customer experience. I will work with Larry and the Board on a seamless transition and thank Larry for his guidance over the last two years."
"I am looking forward to leading this great company and leveraging the strength of our people, culture and our customer-centric focus," he added.
Babbio mentioned that Afzal has impressed the board, "with the impact he has made at Afiniti, where he has brought a strong client-centric mindset and creative technology leadership. The board believes his leadership skills and experience will lead Afiniti through its next strategic phase."
Afzal has brought a wealth of experience with excellent strategic and leadership skills to Afiniti, and we are delighted that he will be our Chief Executive Officer," Babbio added.
Afzal joined Afiniti in 2007 as an employee and went on to become its chief technology officer. He has been a core enabler of Afiniti's growth to its current scale of about 1,500 employees across 20 countries, the company said in its statement.
Before Afiniti, Afzal held senior management positions with Deloitte Consulting, Commerce One and American Management Systems. At Deloitte Consulting, he advised the CIOs of Fortune 500 companies on technology strategy, merger integration, and enterprise system implementations.
As senior principal at American Management Systems (AMS), he was responsible for the systems deployment function of AMS's Healthcare product offering. As senior director at Commerce One, Afzal was responsible for professional services engagements in the oil and gas sector.
He completed an MSc In computer and information systems from the University of Pennsylvania and a BSE in electrical engineering from the University of Virginia.