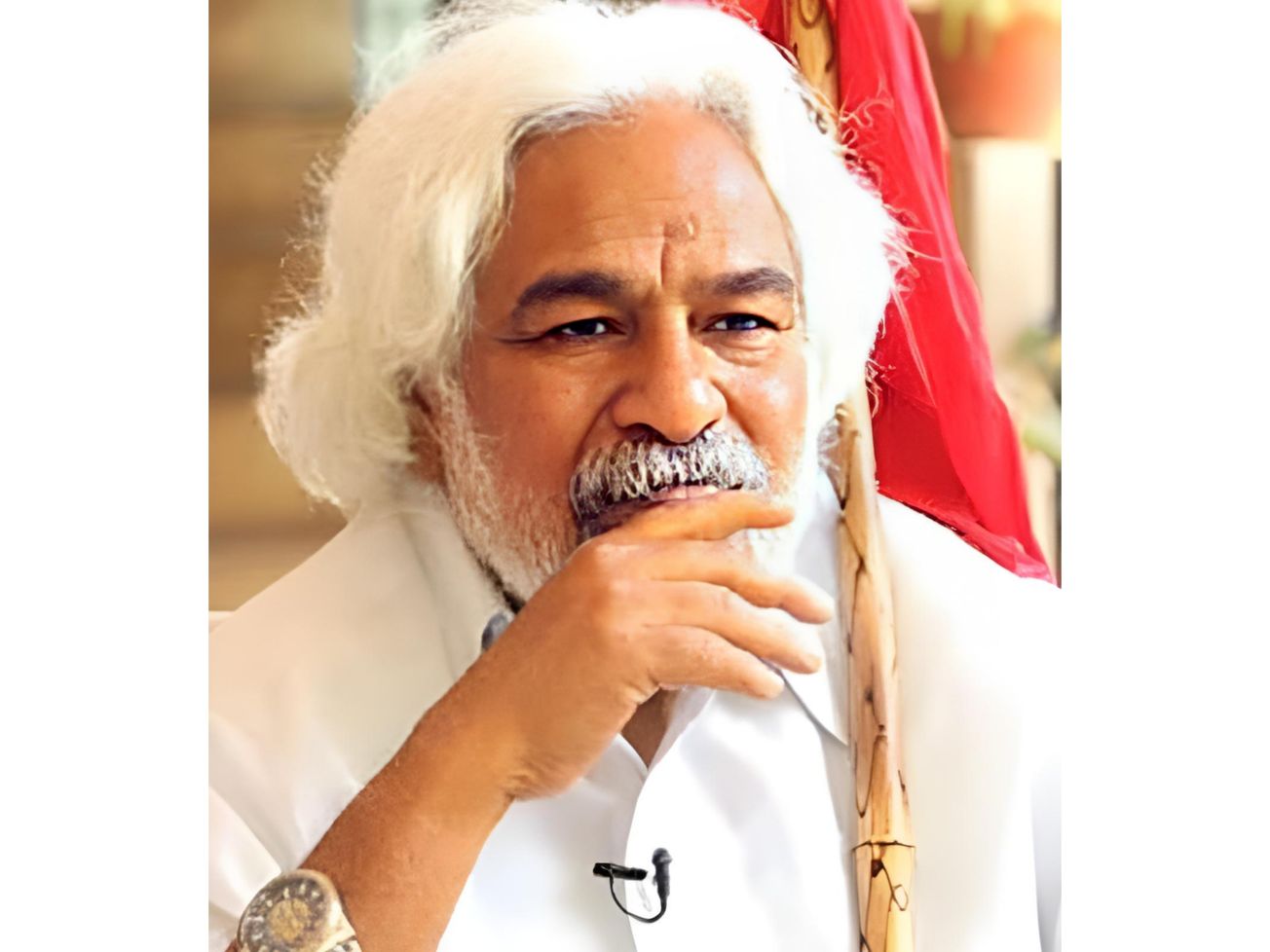 Eminent Indian poet, singer, and revolutionary, Gummadi Vittal Rao, popularly known as Gaddar, passed away recently, aged 74. According to reports he was recovering after a heart surgery in a hospital at Hyderabad.
Gaddar was the most prominent socio-cultural face of the Telangana movement, advocating for a separate state that aimed to empower marginalized communities, particularly Dalits and backward castes. 
Gaddar's support for the cause of Telangana reflected his commitment to social justice, where he envisioned equal political representation for scheduled tribes and scheduled castes on par with other communities in the state. Despite facing adversity, including being shot at by the police during the tenure of Devender Goud's Nava Telangana Praja Party (NTPP), Gaddar remained steadfast in his commitment to the movement.
Mourning his loss, Telangana Congress tweeted, "We express our profound grief over the untimely demise of Gummadi Vittal Rao alias Gaddar. A great poet, a revolutionary balladeer, his voice echoed the soul of Telangana. Our deepest condolences to his family. May God give them the strength."
Sonia Gandhi, chairperson of Congress in a letter to Gaddar's family said, "Gaddar played a pivotal role in using art and culture as a means of expression to bring attention to the struggles of the marginalized and oppressed in society. His dedication to raising awareness about people's issues through his music and his unwavering commitment to his beliefs and ideals was evident throughout his life's journey."
Prakash Ambedkar, grandson of Dr. B. R. Ambedkar expressed his condolences, "Heartfelt tributes to Balladeer Gummadi Vittal Rao Garu, popularly known as Gadar, on his untimely death. He inspired a generation to fight for their rights with his exceptional art. My condolences to his family and friends. You will be missed, dear Gadar."