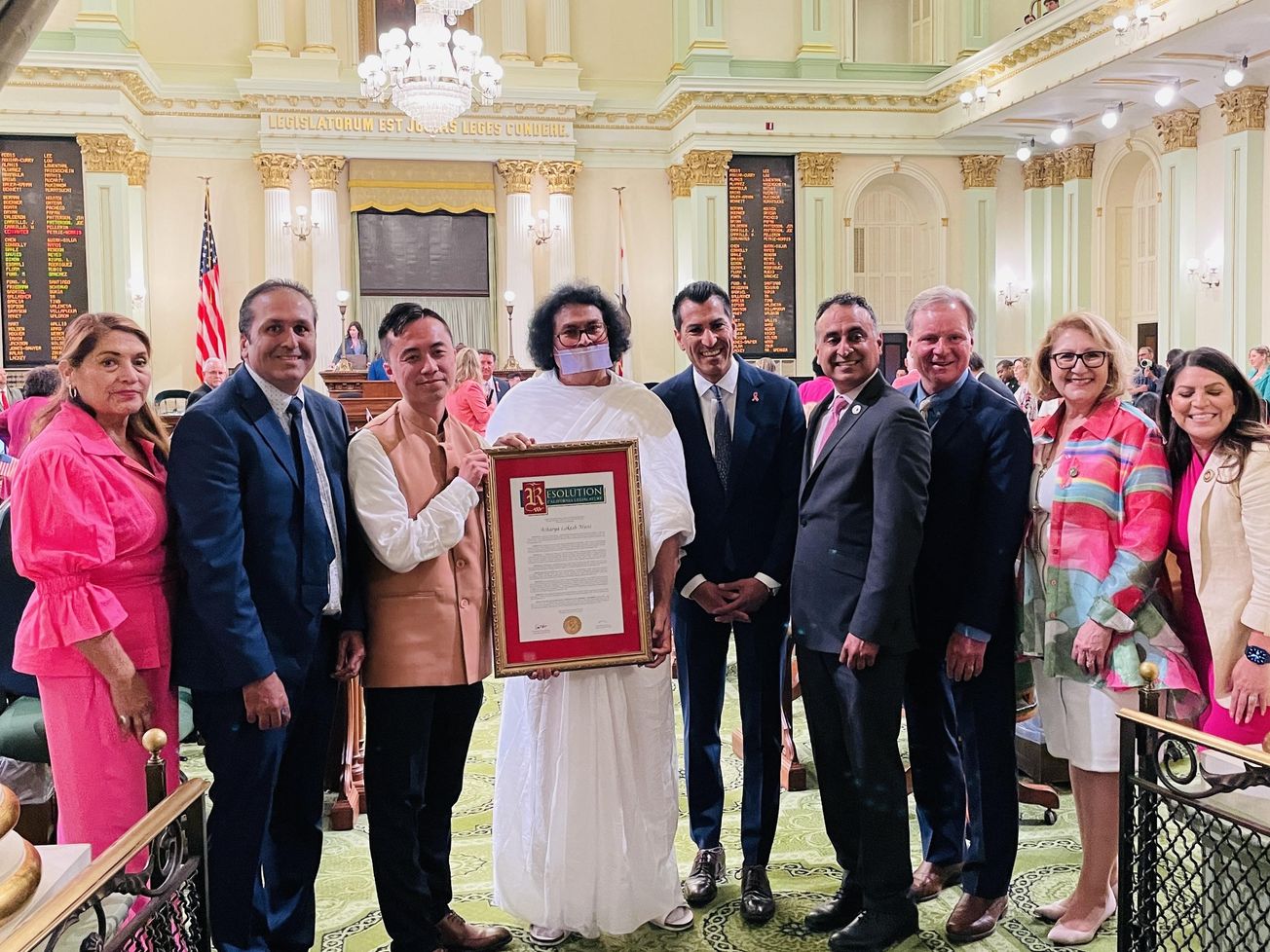 Acharya Lokesh Muni, founder of Ahimsa Vishwa Bharti and World Peace Centre was honoured in the California State Assembly and State Senate for his significant efforts in spreading the thoughts of non-violence, peace, harmony, and universal brotherhood in the world.
Expressing his gratitude Dr Lokesh said, "It is the honour of Indian culture, philosophy and spiritual values of Lord Mahavir, not mine. I have been working for human values in the past as well, and will continue to do so in the future."
Dr Lokesh further said that the evaluation of humanitarian works by the State Assembly and Senate of America has increased the enthusiasm of millions of workers and well-wishers associated with Ahimsa Vishwa Bharti and the World Peace Centre. Addressing the workers, Acharya said that the responsibility to do more work has increased.
Member of California State Assembly Alex Lee and member of State Senate Dave Cortese highlighted the humanitarian work done by Acharya Lokesh around the world and that he was honoured with respect in the assembly and Senate.
US President Biden's advisor Ajay Bhutoria stated that Acharya Lokeshji's honour amidst the ongoing proceedings of both houses is a very proud moment for the glorious country of India and the spiritual world.
Sukhraj Nahar, chairman and Abhay Kumar Shrishrimal, president of JITO Apex, the most effective organization of Jain society; Vinod Dugad, Chairman of JITO ATF mentioned that Acharya Lokesh always made the Jain community proud through his personality, creativity and works.