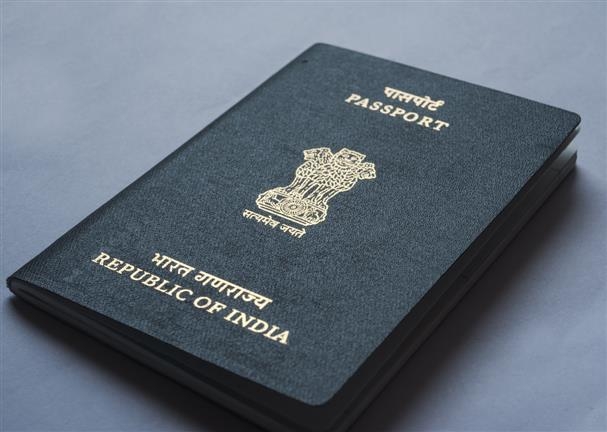 Representative Image / iStock
One out of 12 Indians residing in the US is undocumented, according to a report released Sept. 13 by the Migration Policy Institute.
Approximately 400,000 Indians — from an overall population of 4.9 million — in America lack requisite immigration documents, according to the MPI report, which looked at American Community Survey Data from 2019-2021. However, numbers are down from a previous report issued five years ago, which noted that an estimated 553,000 Indians in the US were undocumented. 
Indians are the fifth largest population of undocumented residents in the US, behind Mexico, Guatemala, El Salvador, and Honduras. They represent about four percent of the overall 11.2 million undocumented residents in the US.
California is home to the largest population of undocumented Indians, with an estimated 112,000 living in the Golden State. While the majority migrated to large hubs of Indian American communities — including Alameda and Los Angeles counties — a significant number of undocumented Indians migrated to farming areas like Fresno and San Joaquin County. 
The Sutter-Yuba County area — a farming region which has a rich history of Indian immigration dating back to the late 1800s — is home to 3,000 undocumented Indians, according to MPI data.
An investigation by this reporter in 2018 found that more than one-third of undocumented Indians in the US were seniors, ages 55 or older. In most states, undocumented residents get no benefits, including access to health care. However, California expanded its MediCal program last year to provide free health care to low-income undocumented residents of the state.
The majority of undocumented Indians in the US are visa over stayers, immigration attorney Cyrus Mehta told New India Abroad. Visa over stayers usually arrive by air on a temporary visa, such as a tourist visa, and stay on after their visa has expired. 
Many undocumented Indians live in the US for decades, but may eventually find a pathway to legalization. Asylum is one such avenue, but asylum cases from India are difficult to prove, said Mehta, noting that applicants have to be able to prove a "well-founded fear of persecution" or "the probability of persecution." 
"India is a democratic country. But there are rumblings that — under the Modi administration, which is much more authoritarian — people feel they have to get out of the country for fear of persecution by the government," said Mehta.
Those from minority communities, who believe the Indian police are not going to protect them, have also successfully applied and received asylum, said Mehta.
The US-born children of undocumented immigrants can sponsor their parents, noted Mehta. He added that — even during the 'hypervigilant on immigration' Trump administration — visa over stayers were rarely the targets for deportation.
Satnam Singh Chahal, executive director of the North American Punjabi Association, annually tracks the number of Indian migrants arriving at US borders. Such migrants, he told New India Abroad, have sold all their possessions to make the several months-long arduous journey,traveling through several countries, often on foot, before arriving on US soil.
In 2018, more than 20,000 Indians were in asylum proceedings, he noted. During the Trump administration, many asylum seekers spent two or more years in Immigration and Customs Enforcement detention facilities before their asylum cases were heard.
Chahal noted the dip in numbers from the 2019 report, a drop of 153,000 Indians. "People from India — especially Punjab — are going back to reclaim their land and assets."
"The US does not provide a good future for Indian migrants. There are few good jobs, the cost of living is high, and you are living a very scared life with the threat of deportation hanging over your head," said Chahal.
"But you will never stop migrants from coming to the US. There is the promise of the American dream," he stated.