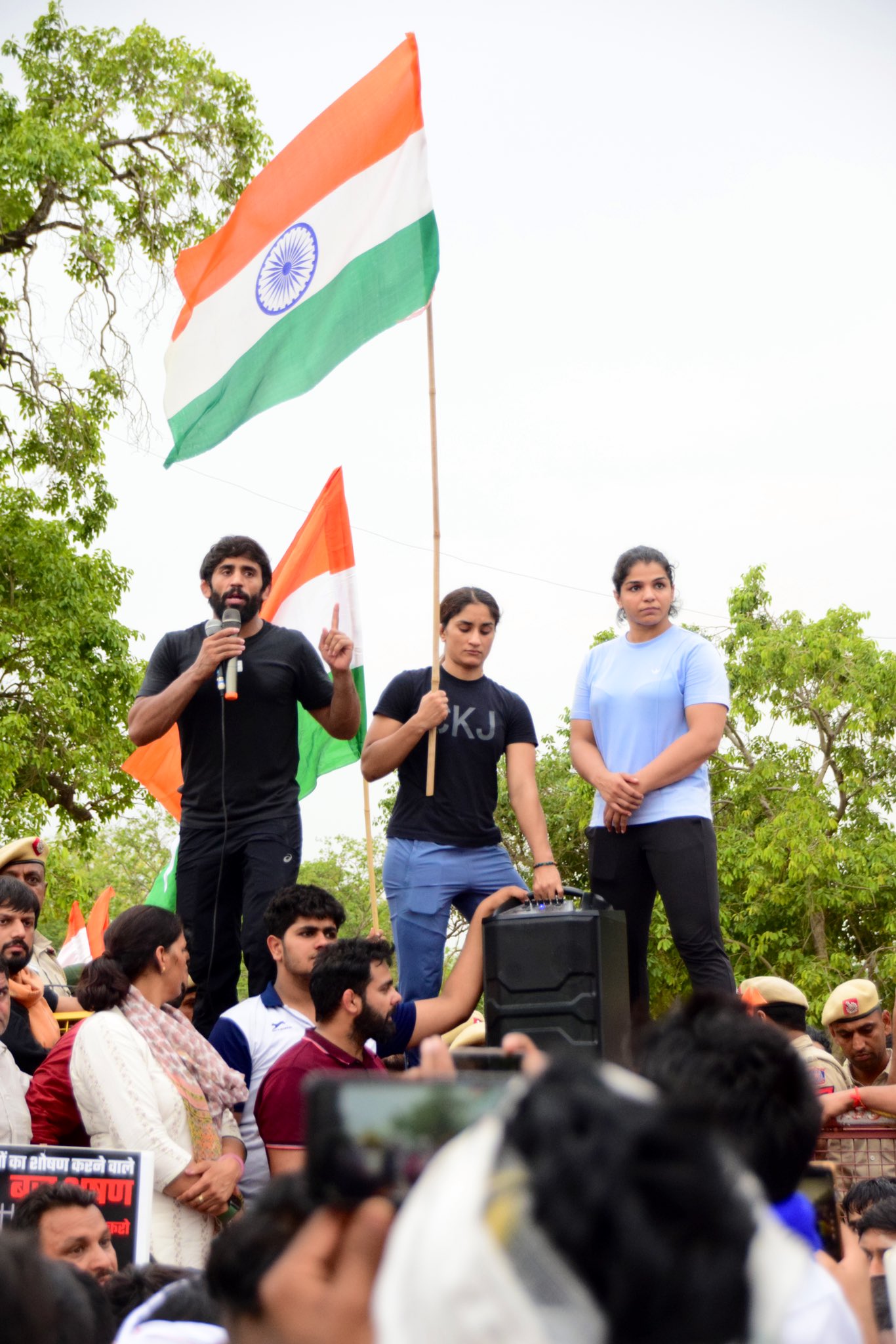 Olympic Wrestlers staging a protest / Image-@wrestlerprotest
The Wrestling Federation of India was dealt a major setback on August 24 when the United World Wrestling (UWW), the international governing body for wrestling, suspended it for failing to hold elections to its administrative body in a timely manner. The suspension came after a few wrestlers had an altercation with the former head, BJP MP Brij Bhushan Singh, who is accused of molestation.
Vinesh Phogat, Sakshi Malik, Bajrang Puniya, and other senior Olympic wrestlers staged a lengthy protest calling for Singh's arrest. After being assured that charges would be filed against Singh within two weeks, however, they ceased their protests. Singh is currently being prosecuted for his alleged crimes in a Delhi court.
WFI was previously suspended in January of this year due to delayed elections. A second suspension was issued in May as the dispute between the administration and the complaining wrestlers continued to escalate.
The elections, which were supposed to be held in June, were postponed due to the protest by the wrestlers. Petitions filed by the various state WFI units also delayed the elections.  The election was then scheduled to take place on August 12, but it was postponed by the Punjab and Haryana High Court due to a petition challenging the eligibility of the Haryana Amateur Wrestling Association to vote in the election. 
The suspension prevents Indian wrestlers from competing internationally for their country. They will compete as "neutral athletes" in the upcoming World Championships, and if they finish on the podium, the country's tricolor and national anthem will not be raised or played. The championships, which begin next month in Serbia, will serve as a qualifying event for the 2024 Olympics in Paris.