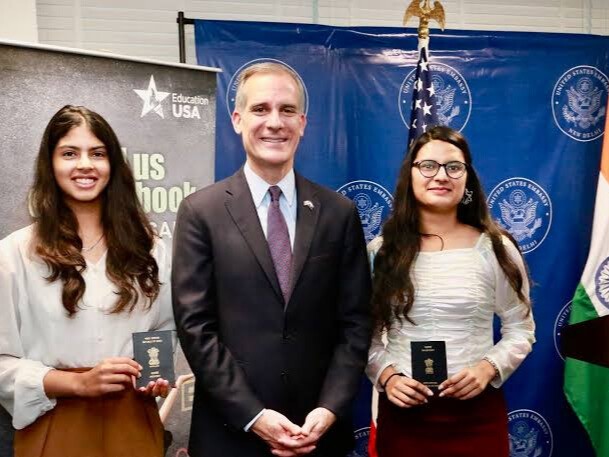 US Ambassador to India Eric Garcetti / Image: US Embassy
The US Mission in India announced that it has surpassed the milestone of processing one million non-immigrant visa applications this year. It has already surpassed the total number of cases processed last year and is processing almost 20 per cent more applications than in 2019, the Embassy said in a statement.
Last year, over 1.2 million Indians visited the United States. They currently represent over 10 per cent of all visa applicants worldwide, including 20 per cent of all student visa applicants and 65 per cent of all H&L-category (employment) visa applicants.
Commenting on the milestone, Eric Garcetti, US Ambassador to India, "Our partnership with India is one of the United States' most important bilateral relationships and one of the most important relationships in the world."
"The ties between our people are stronger than ever, and we will continue our record-setting volume of visa work in the coming months to allow as many Indian applicants as possible to travel to the United States and experience the U.S.-India friendship first-hand," he added.
Keeping in view the increasing demand for US visas, the Mission has expanded its staffing to facilitate more visa processing. It has also made significant capital improvements to existing facilities, such as the U.S. Consulate in Chennai, and has inaugurated a new Consulate building in Hyderabad.
Additionally, the Mission has also implemented strategies to increase efficiency, extending interview waiver eligibility to new visa categories and utilizing remote work to allow staff around the world to contribute to Indian visa processing.
Early next year, it plans to implement a pilot program that would allow domestic visa renewal for qualified H&L-category employment visa applicants, the release said.