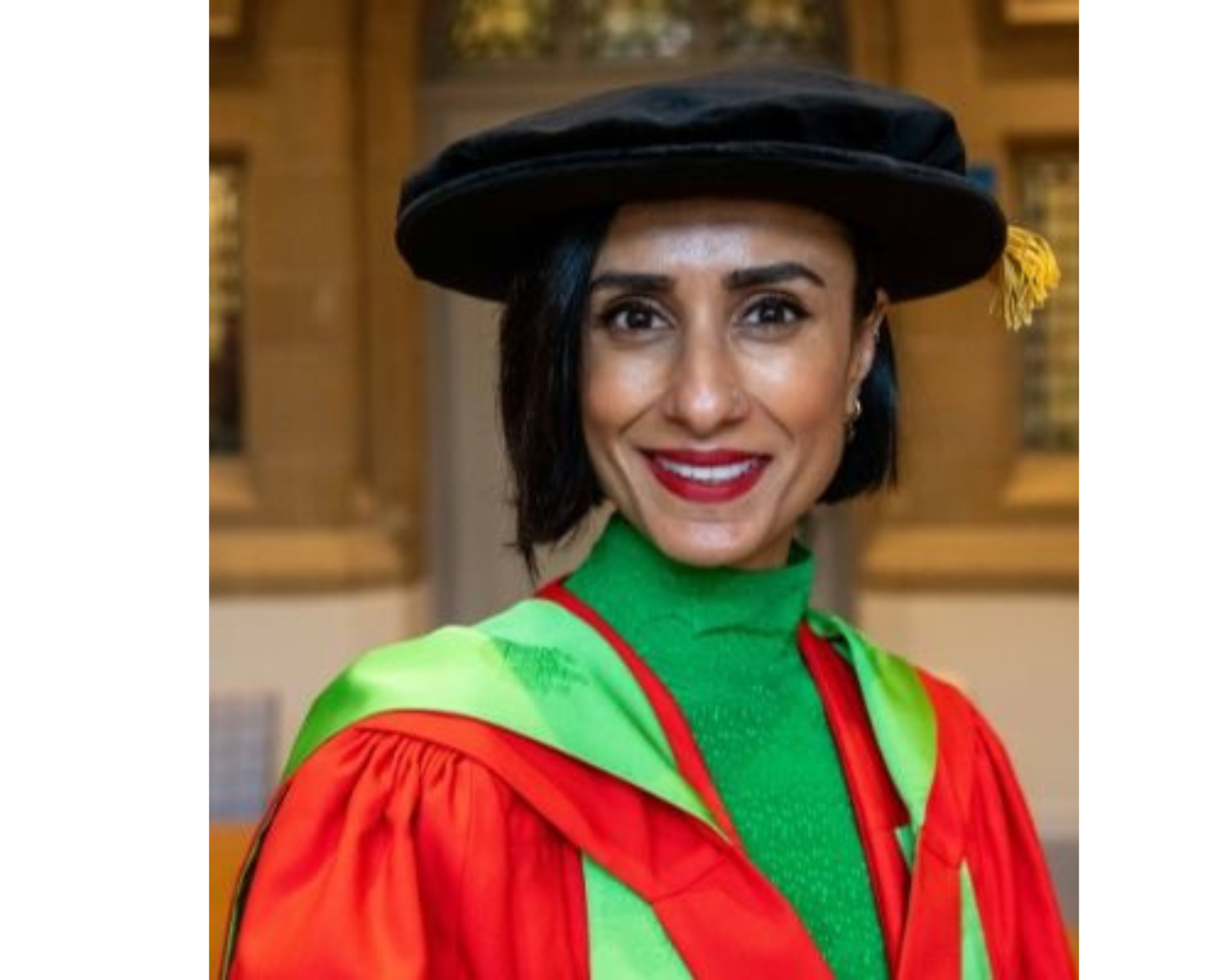 Indian-born TV host, broadcaster, writer, producer, and physicist Anita Rani was awarded an honorary Doctor of Laws by the University of Leeds during their recent graduation ceremonies.  She was recognized along with fellow alumni Professor Ondrej Krivanek, who received the Doctor of Science degree.
Professor Simone Buitendijk, vice chancellor and president of the University of Leeds said, "Since 1904 we have conferred honorary awards on individuals in fields ranging from science to politics, the arts and entertainment. I draw huge inspiration from this year's two honorary graduands, who have both enjoyed stellar careers and are outstanding in their fields," as per the university news.  
Rani pursued an undergraduate degree in broadcasting from the university in 1996. Speaking of her time at the institution, she said, "Leeds in 1996 was so exciting. The city was on the cusp of changing. I came to Leeds and my world exploded. I was able to express myself. I found club culture, arts, music, and literature. It was the most transformative time of my life. I would not be here if it was not for the degree I did."
As advice to the current year's graduates, Rani said, "Don't be afraid of hard work. Put yourself out there and take the opportunities when they come. Your biggest lessons will be learned from messing up." In a video she shot for the university, Rani joked about finally becoming the "perfect Indian daughter" with the honorary degree that ticks both the boxes – that of a lawyer and a doctor. 
Currently, the leading presenter for the BBC's flagship show, Countryfile, a weekly show that features stories on the people, places, and crises in the British countryside, Rani has co-hosted the show since 2015. She has told the stories of refugees building their lives in the UK and presented a three-part documentary that shone a spotlight on life in the Za'atari camp in Jordan. It was called 'The Refugee Camp: Our Desert Home' and was produced with help from the United Nations High Commissioner for Refugees (UNHCR). Rani also co-produced BBC One's two-part series 'My Family, Partition and Me: India 1947.'
The 45-year-old also hosted UNHCR's Nansen Refugee Award in Geneva as well as the Women on the Move Awards, that celebrated the vital contributions that refugee and migrant women make to their local communities in the UK. In 2019, she chaired a panel discussion between Goodwill Ambassador Cate Blanchett and activist Maha Mamo at the High-Level Segment on Statelessness in Geneva, discussing UNHCR's #IBelong campaign to end statelessness by 2024.