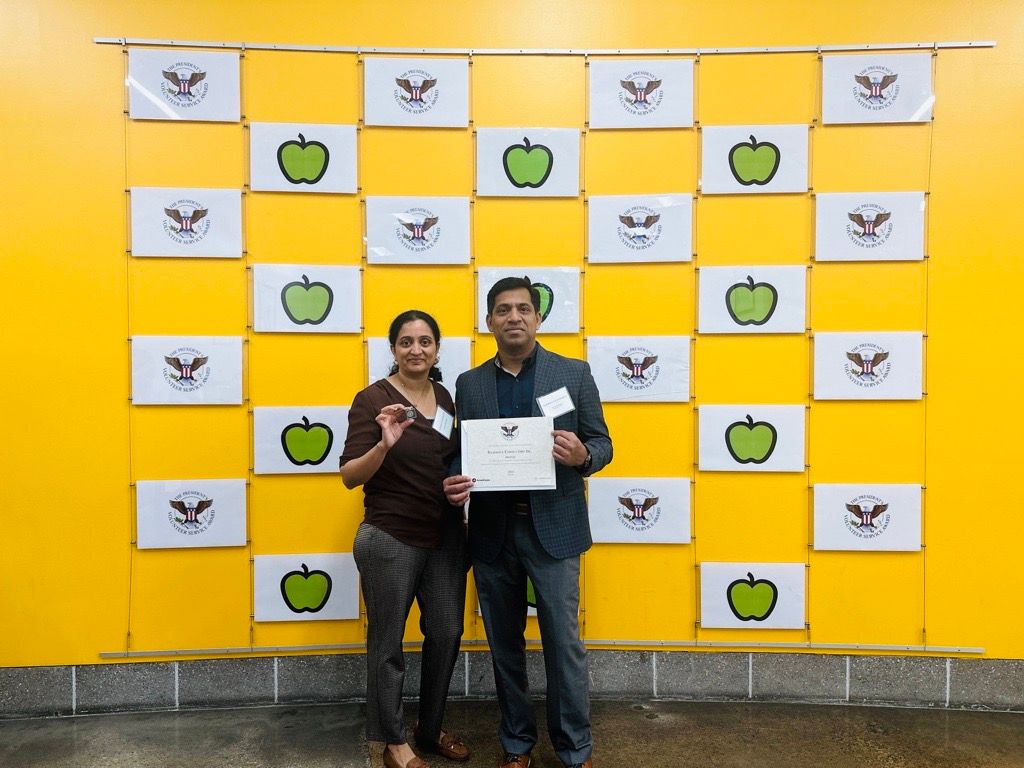 Techwave, a well-known international IT and engineering service company run by Indian American CEO Raj Gummandapu, has been honoured with the coveted 'President's Volunteer Service Award (PVSA)' in recognition of its unwavering dedication to volunteerism and community service.
The award recognises the company's unwavering commitment, and its staff for their beneficial contributions to communities around the world while serving as an example to others, an official statement by the firm noted.
Every Techwave employee is encouraged to take part in community service and volunteer work since the company places a high value on these activities, the firm highlighted adding that its collaboration with the Houston Food Bank and America's Grow-a-row for the Seed to Table project is one of the most noteworthy endeavours.
As part of the Houston Meals Bank's Food for Change Programme, employees generously donated their time and energy to help provide nourishing meals to people in the Greater Houston area who are coping with chronic health conditions. Additionally, the firm started the Feed the Frontline project during the difficult times of the Covid epidemic, where the team physically showed assistance to frontline workers and nearby Houston restaurants that were hit by the pandemic's uncertainties.
Commenting on the prestigious award, Gummadapu said, "We are delighted to receive the President's Volunteer Service Award. This recognition truly humbles and honours our team at Techwave. It underscores our unwavering commitment to giving back and positively impacting communities worldwide. We firmly believe that through the power of volunteerism, we can effectively address the pressing challenges our world faces today."
He added, "Techwave's employees have consistently demonstrated their passion and dedication by actively engaging in various community initiatives, volunteering their time and expertise to make a lasting difference. We take immense pride in our employees, whose efforts have transcended local boundaries, making a global impact and inspiring others to join our cause. Their dedication and passion have touched communities far and wide, catalyzing positive change."
Founded in 2004, and headquartered in Houston, TX, Techwave is a leading global Information Technology and Engineering services and solutions company revolutionizing digital transformations. It has a team of experts, leveraging Digital Transformation, Enterprise Application, and Engineering Services expertise, in 11 countries.