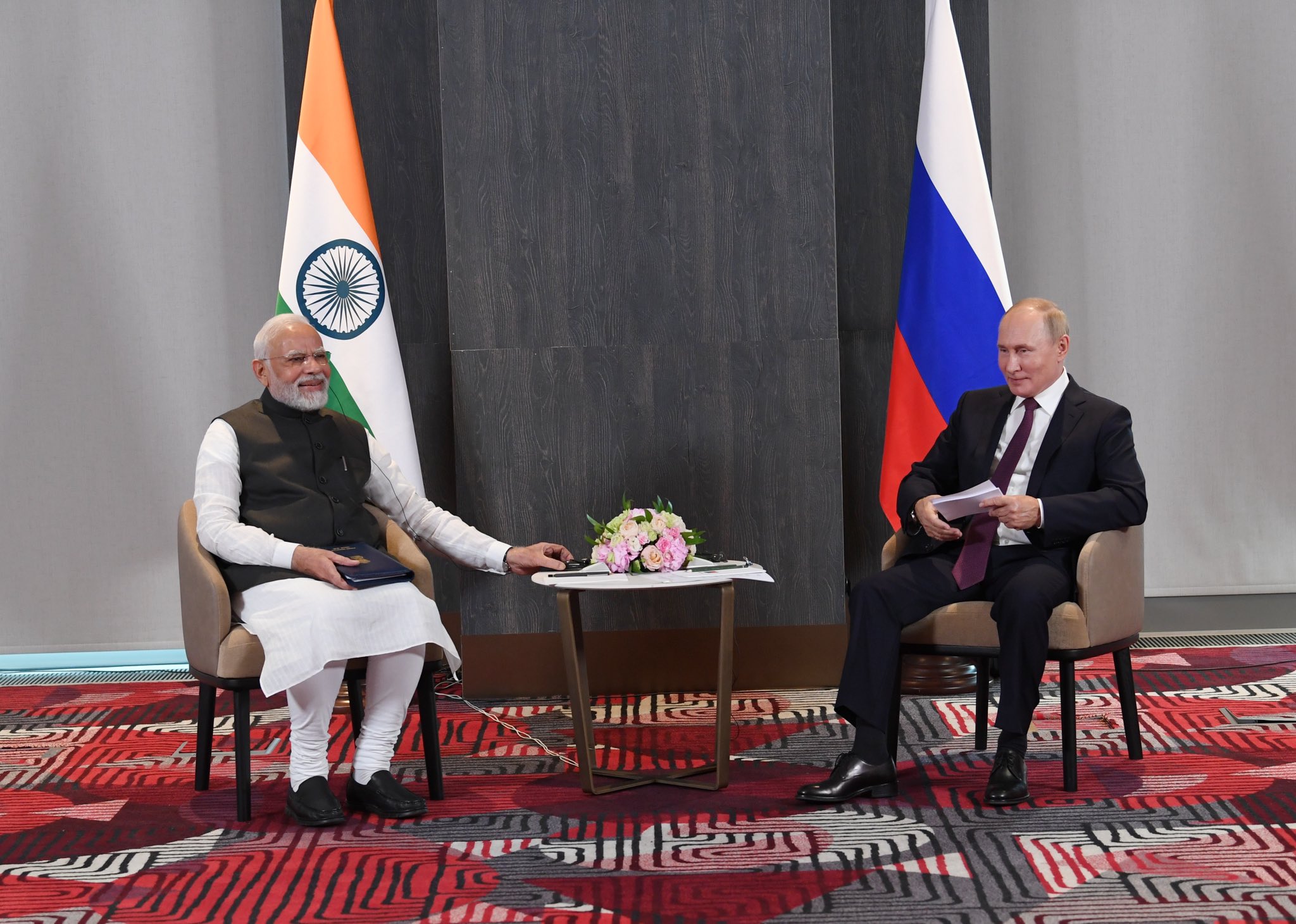 PM Modi with President Putin / Image (2022) – X/ Narendra Modi
Russian President Vladimir Putin conveyed his inability to attend the G20 Summit in New Delhi on 9-10 September 2023 to Prime Minister Narendra Modi. Both leaders had a telephone conversation and discussed progress on several bilateral issues that concluded at the BRICS
Summit in Johannesburg.
In response to President Putin's decision, the Prime Minister's Office said, "While expressing an understanding for Russia's decision, PM Modi thanked President Putin for Russia's consistent support extended to all initiatives under India's G20 Presidency." On Russia's representation in the G20 leaders' summit, the President's Office release reads, "Russia would be represented by Foreign Minister of the Russian Federation, Sergey Lavrov."
The Russian President warmly congratulated PM Modi on the successful landing of the Indian space station Chandrayaan-3 on the Moon near its South Pole. "Readiness was reaffirmed to further develop bilateral cooperation in the space sector."  After BRICS, this is the second occasion when President Putin decided to skip crucial world leaders' powerful G 20 summit.  Some significant development would be expected next year as
Russia will assume the BRICS chairmanship commencing on January 1, 2024, and BRICS member states heads will meet in Russia. This summit would be the first after the Ukraine War when Russia will host such a significant gathering of state heads.