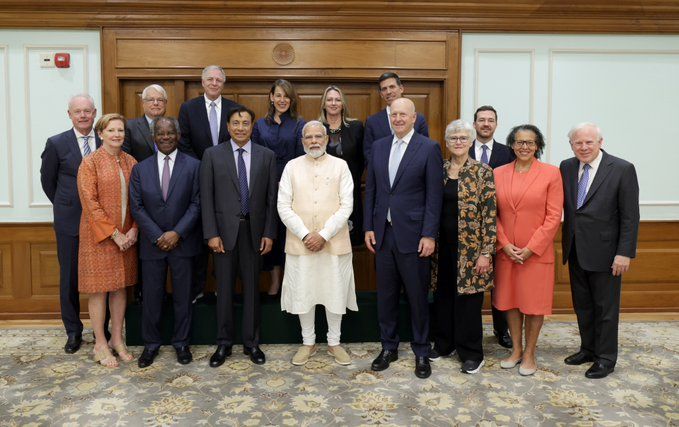 David Solomon, chief executive officer of the American multinational investment bank and financial services company, Goldman Sachs, and the company's leadership met with Indian Prime Minister Narendra Modi on June 27, 2023.
During the meeting, the company's leadership was briefed on India's vast potential for growth, the recent reforms that promote investment and its business environment, a news release stated.
Following the meeting, Modi tweeted,"Had a fruitful discussion with the members of the Board and key leadership of Goldman Sachs. Highlighted India's vast potential for growth, fuelled by recent reforms and a conducive business environment. Also spoke of how India offers several opportunities for global firms."