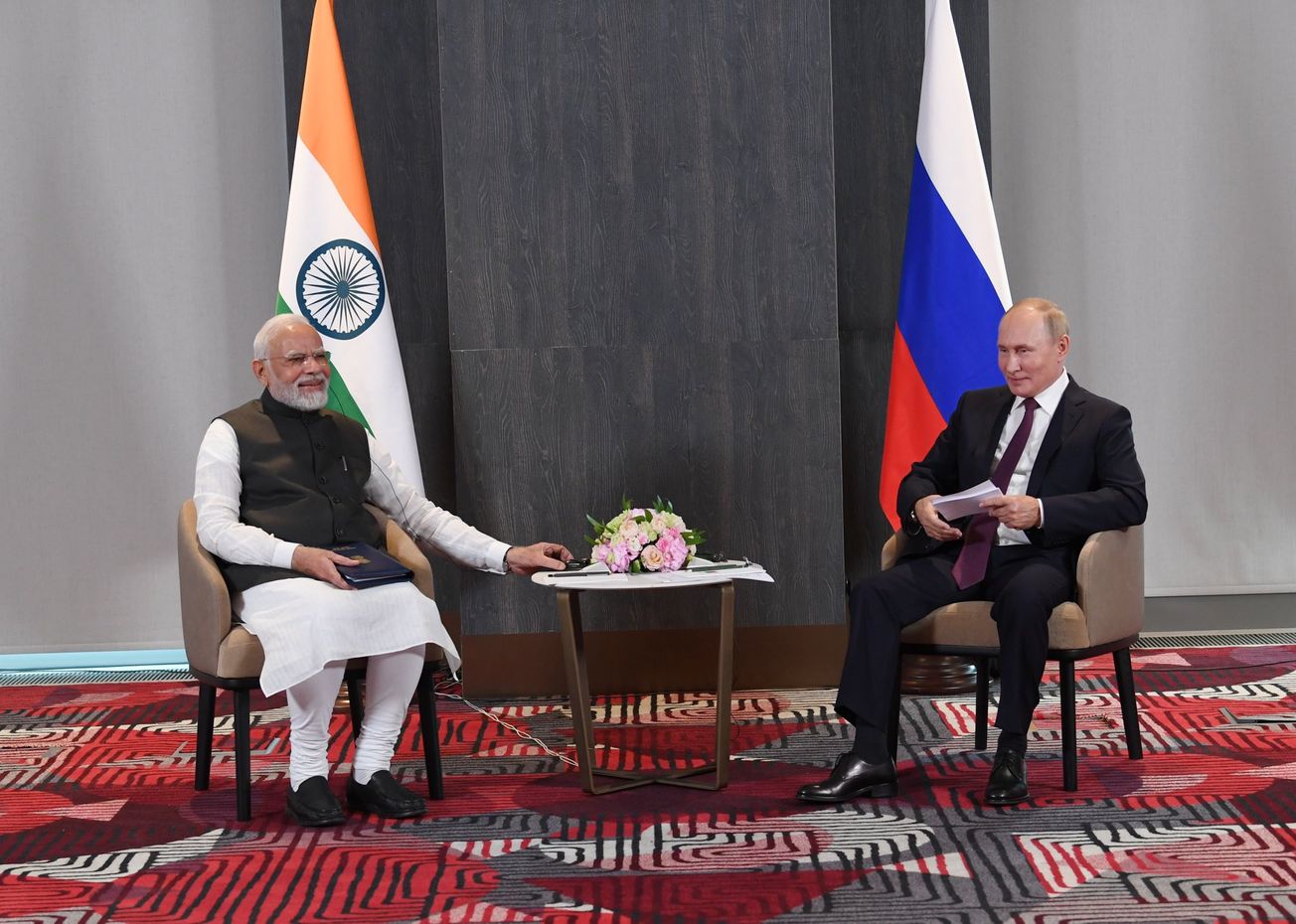 Prime Minister Narendra Modi discussed  progress in bilateral cooperation and exchanged views on regional and global issues of mutual interest with Russian President Vladimir Putin over a telephonic conversation on June 30, an official statement said.
During the interaction, President Putin shared with the PM the current state of affairs in Russia while Modi appreciated his government for effectively tackling mutiny by the Wagner mercenary group.
"In connection with the events of June 24 in Russia, Narendra Modi expressed understanding and support for the decisive actions of the Russian leadership to protect law and order, ensure stability in the country and the security of its citizens," Kremlin said in a statement.
According to the PM's office, while discussing the situation in Ukraine, the PM reiterated his call for dialogue and diplomacy. Both leaders agreed to remain in touch and continue to make efforts to further strengthen the Special and Privileged Strategic Partnership between the two countries.
Recently, at an event organized by Russia's Agency for Strategic Initiatives (ASI), President Putin lauded India's 'Make in India' initiative and said that it had a very impressive effect on the Indian economy.
In his address, Putin said "Our friends in India and our big friend, Prime Minister Narendra Modi, launched the 'Make in India' initiative several years ago. It has had a truly impressive effect on the Indian economy. It would not harm to emulate what is working well, even if it was not us but our friends who created it."