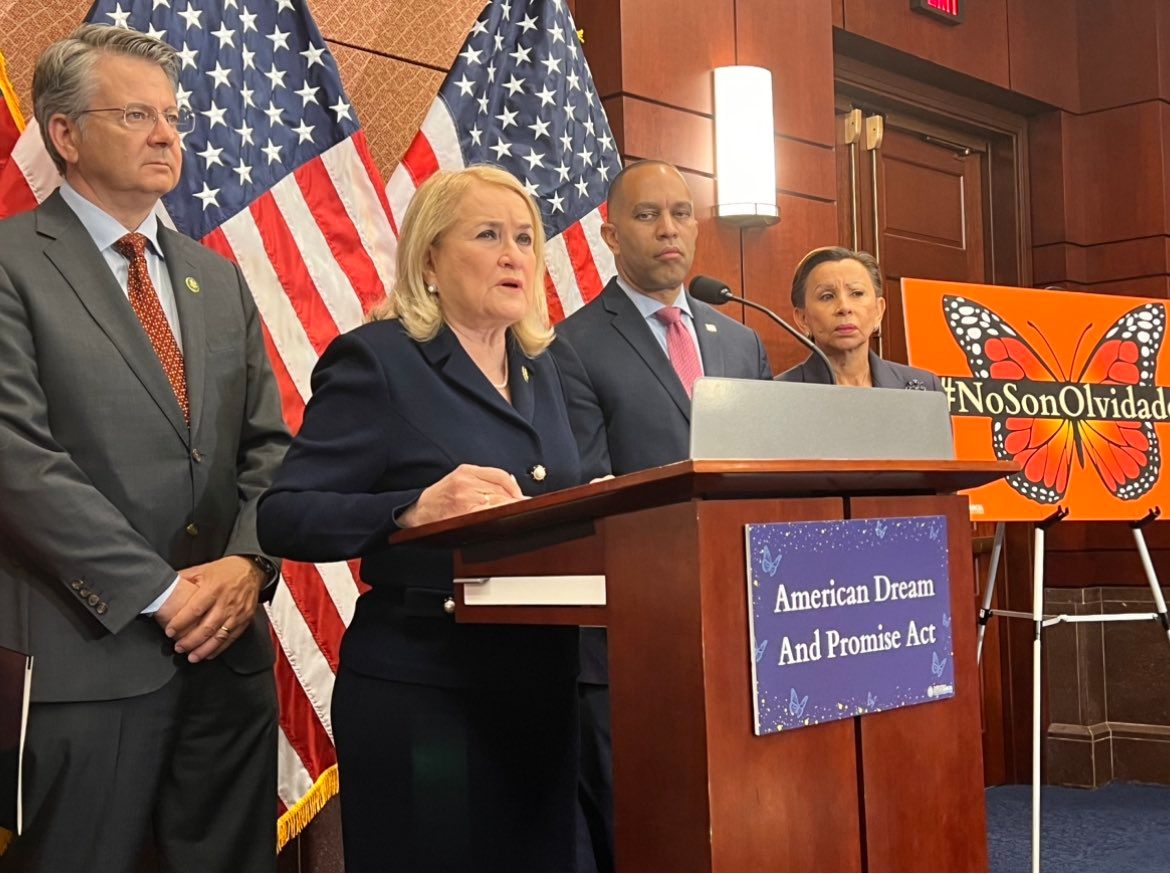 A bipartisan group of lawmakers introduced the American Dream and Promise Act of 2023 which provides a pathway to citizenship for Deferred Action for Childhood Arrivals (DACA) recipients, also known as "Dreamers" who are undocumented immigrants, brought to America as children.
The bill also has provisions for Temporary Protected Status (TPS) holders, and Deferred Enforced Departure (DED) recipients. It was introduced earlier in the last Congress by former Rep. Lucille Roybal-Allard, who retired at the end of her last term. The bill passed the House in 2021 but failed to clear the Senate.
According to a release, the reintroduced Act aims to create a permanent resident status for ten years for Dreamers; grant individuals with TPS or DED a full lawful permanent resident status and set forth several provisions that protect Dreamers and immigrant families till they attain citizenship.
Introducing the bill before the US House Members, Congresswoman Sylvia R Garcia, said that both Dreamers and TPS recipients deserve equal opportunities. She emphasized that it's time to pave the way and empower talented individuals by granting them access to citizenship they "rightfully deserve."
"These children know only America as their home. They contribute to society as taxpayers, small business owners, educators, and more. Citizenship is the only path forward," Congresswoman Garcia said. She further said that many of them have accepted the US as their only home. "America supports Dreamers and Dreamers support America," the democrat added.
The bill is co-authored by Congresswoman Nydia Velázquez (NY-7) and Congresswoman Yvette D. Clarke (NY-9). The bill is co-led by Indian-American Congresswoman Pramila Jayapal (WA-7) among many others.