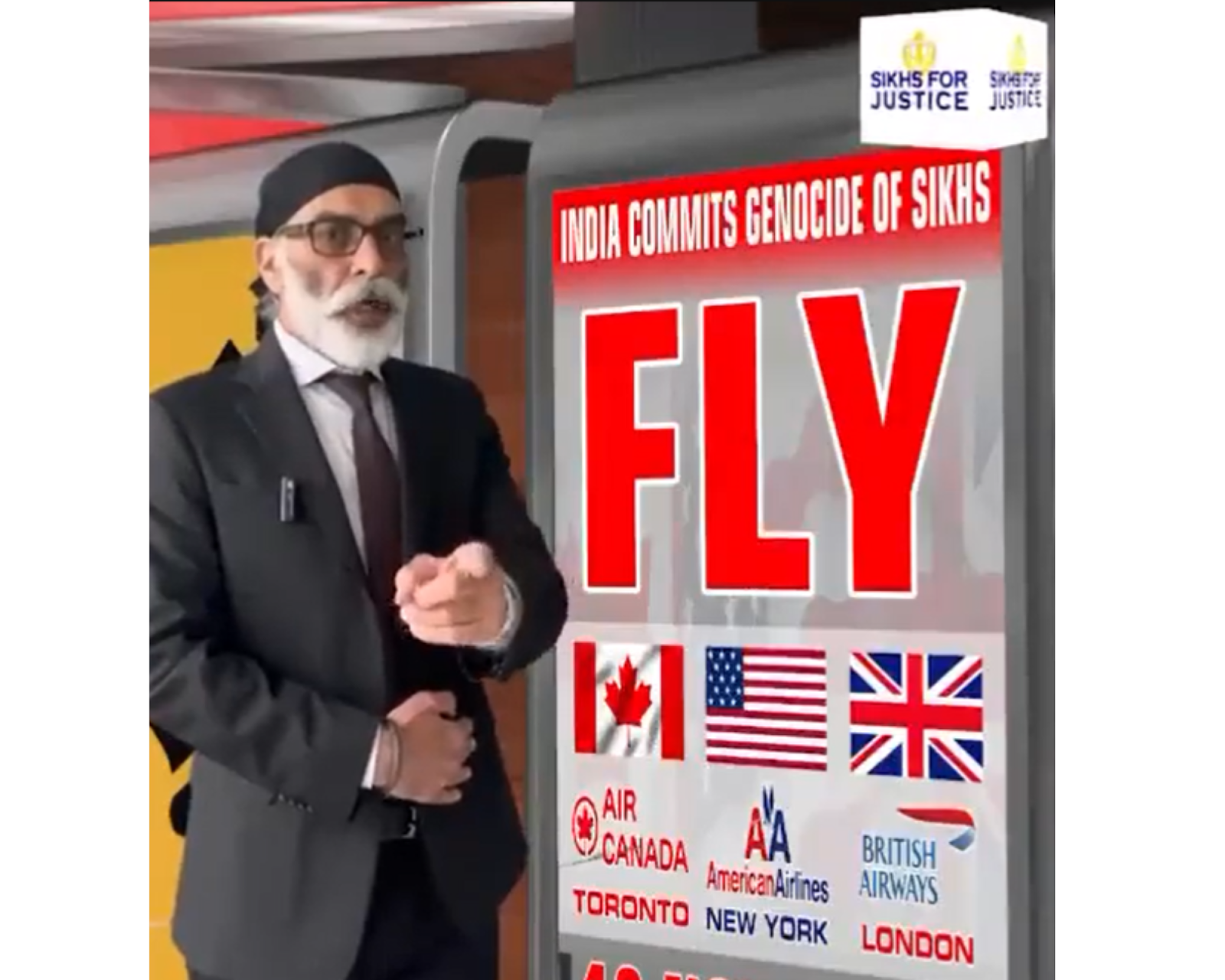 ScreenGrab from the video / Twitter/@SukhGrewalBJP
Khalistani leader and designated terrorist in India, Gunwant Singh Pannun, has called for citizen's arrest of Indian High Commissioner to Canada Sanjay Verma. According to Pannun, the Indian diplomat is raising a false flag of terror threat to Air India.
Earlier this month, Pannun, through a video message, warned Sikhs to boycott Air India on November 19 on the pretext that their lives could be in danger. Verma took up the matter with Canadian authorities. In response, Pannun released another video and asked for Verma's citizen's arrest for raising false flag of terror threat to the airline.
"Indian High Commissioner in Canada, Sanjay Verma, for the last one week, he is raising a false flag of terror threat to Air India…this is a crime under Canadian law, preventing the course of justice. The reason he is doing this is to mislead the Canadian investigation of his role in the assassination of Nijjar," Pannun was quoted as saying in a viral video. He announced a CAD $100,000 (US $73044) reward for the citizen arrest.
He continued, "If you see Varma, handcuff Varma, and hand him over to the Canadian agencies. Verma and India, remember, Sikhs hold their enemies, Sikhs hold people like you accountable…they do not forget their enemies."
Pannun reminded Sikhs to boycott Air India. "Do not feed the system that is responsible for genocide of Sikhs and Punjab's econocide." Pannun's reaction came days after Trudeau, during a press briefing on November 10, said a fight with India was not what Ottawa wanted.
"From the very beginning, we shared the real allegations that we are deeply concerned about but we have reached out to the Indian govt and to partners around the world to get to the bottom of this, to take it seriously." He added, "But every step of the way, we have tried to work constructively and positively with India, and we will continue to and that means continuing to work with Indian government diplomats. This is not a fight we want to be having right now but we will unequivocally always stand up for the rule of law."