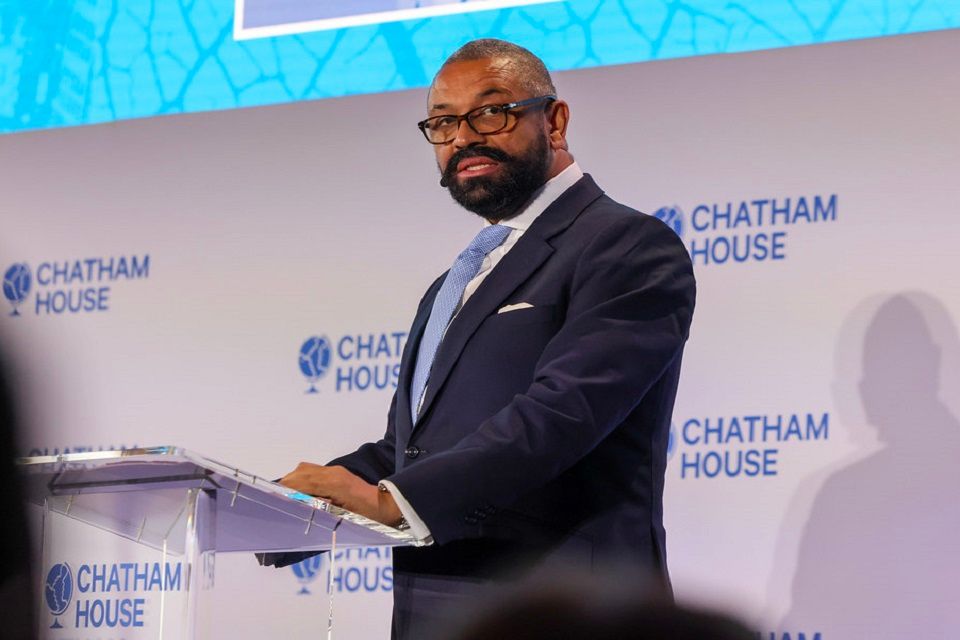 British Foreign Secretary James Cleverly advocated for the reform of the United Nations Security Council (UNSC) to incorporate India as a permanent member during his speech at a conference held at the Chatham House London recently. Cleverly also called for the inclusion of Africa, Brazil, Germany, and Japan as permanent members of the UN body.
In his comprehensive speech, Cleverly highlighted the necessity for a reformed and revitalized multilateral system to effectively address pressing global issues. His call for the reform of the UNSC, including the inclusion of India as a permanent member, was part of this broader vision for a more effective and responsive multilateralism.
The UN Security Council's composition has remained unchanged for nearly 80 years since the end of World War II, with five permanent members. In 1965, the non-permanent membership was expanded from six to ten members. "I know this is a bold reform. But it will usher the Security Council into the 2020s," Cleverly said.
According to him, the world's economic centre of gravity is shifting away from the Euro-Atlantic and towards the Indo-Pacific but the multilateral institutions are yet to catch up.
The Secretary also highlighted the importance of sustainable public finances for low and middle-income countries, along with the need for reform in international financial institutions. He emphasized the importance of tackling challenges such as migration, security, development, debt, protectionism, climate change, future pandemics, conflicts, and humanitarian crises through a collaborative and inclusive approach.