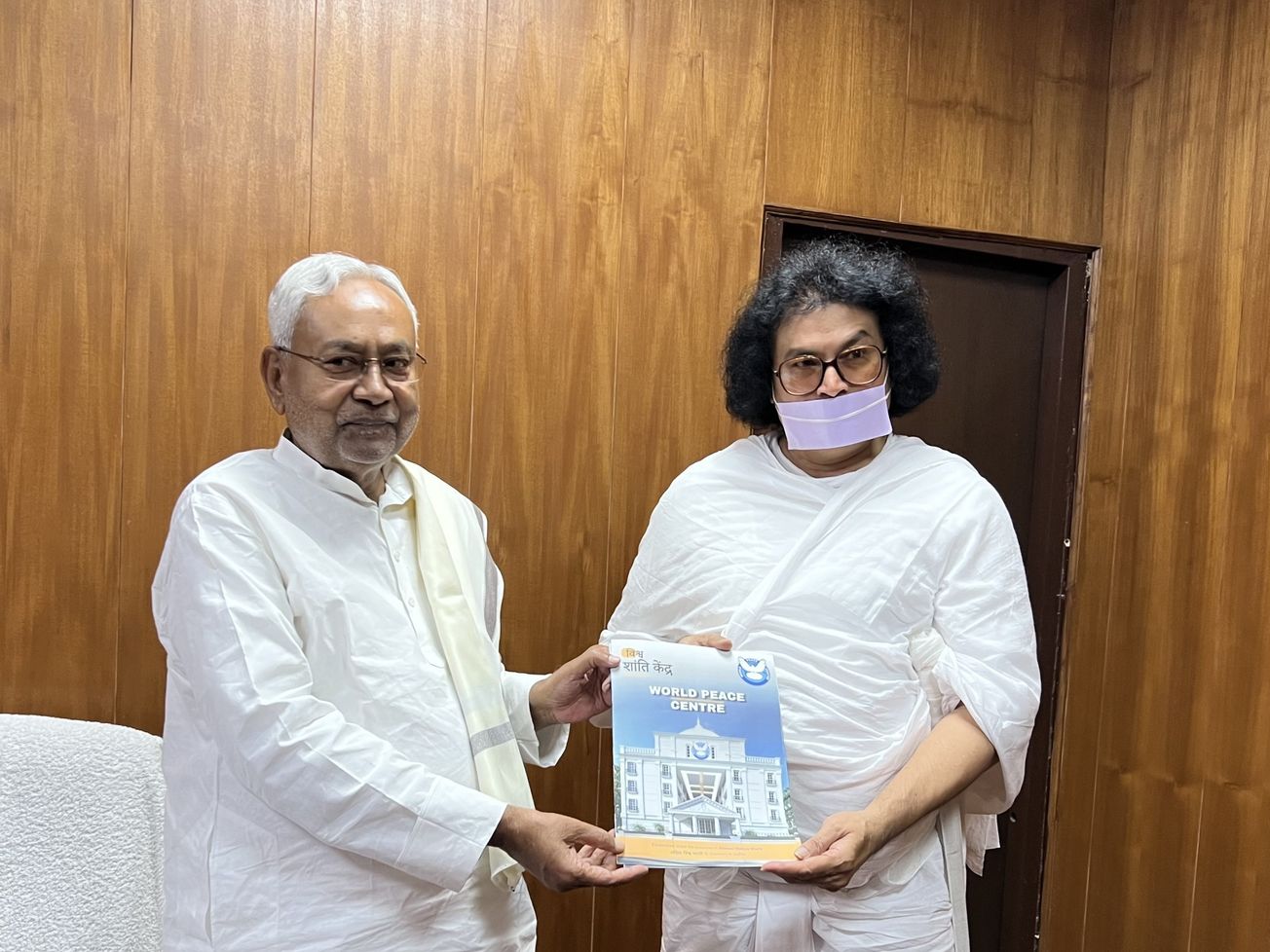 A "World Peace Center '' will be established by the Ahimsa Vishwa Bharti organization in New Delhi under the supervision of Acharya Dr Lokesh Muni, the founder of the organization. The announcement was made following Lokesh Muni's meeting with the Bihar Chief Minister Nitish Kumar.
According to a news release, the two leaders held a detailed discussion on issues of human unity and various national importance based on Indian values in the country and the world. The organization's leader apprised the Chief Minister about the peace center, which will work for the establishment of peace and harmony in the world.‌
Programs of peace education prepared with the coordination of ancient knowledge and modern science will be conducted in the center, which will be dedicated to the mental, emotional and character development of the people
'World Peace Center' will be a world-class major center for person building, where various dimensions of Personality Development of Youth, Empowerment of Women and Children's Culture will also be conducted through Meditation, Yoga, Indian Culture and Jain Lifestyle based scientific programs," the release noted.
Lauding the initiative the Chief Minister said, "It is our good fortune that a great saint like Acharya Lokeshji always strives to keep alive the Indian values and glorify Indian culture from forums around the world. There is a need to establish such peace centers in all the states of the country,"
He also invited Dr Lokesh to the Pawapuri Mahotsav to be organized by the Bihar government at the Nirvana Sthali of Lord Mahavir and appreciated the Ahimsa Vishwa Bharti organisation for its participation in spreading the spirit of peace, unity and brotherhood in the country and the world under his guidance.