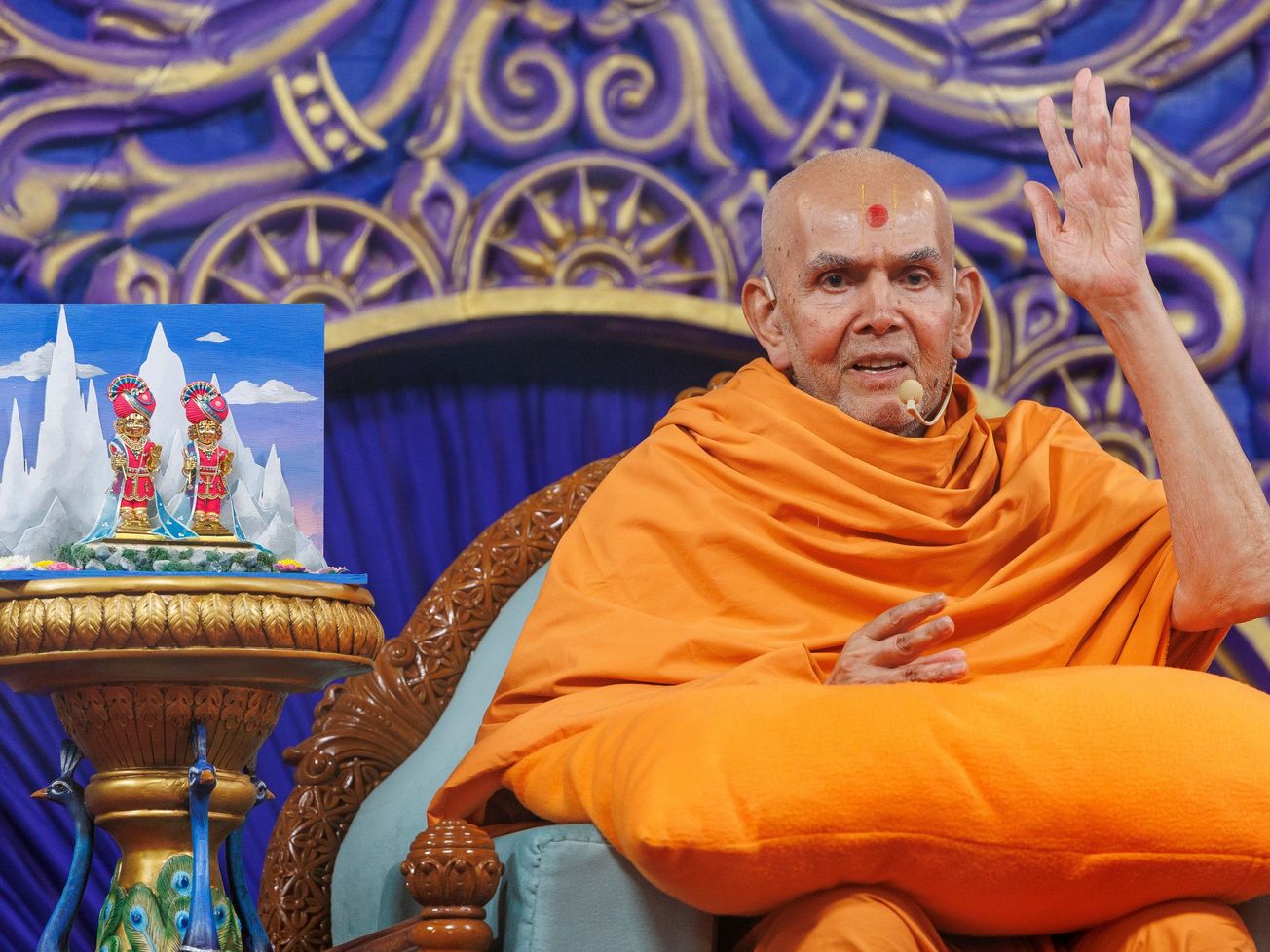 Bochasanwasi Akshar Purushottam Swaminarayan Sanstha (BAPS) hosted a special cultural program themed, 'My guru, my guide,' at the Swaminarayan Akshardham in Robbinsville, New Jersey.  The program highlighted the role of a guru (mentor) as a beacon of light to help navigate life's toughest challenges by strengthening one's faith in the divine. 
Brahmviharidas Swami, a renowned orator, spoke of the role of a guru as more than just a guide from darkness to light and a guardian of morality but as one who brings others closer to God. He mentioned that both Pramukh Swami Maharaj and Mahant Swami Maharaj have guided thousands of people throughout their lifetimes through constant letter responses, telephone calls, and personal counselling. 
 Ishwarcharandas Swami, senior swami at BAPS, said, "Patience, tolerance, and trust allow you to serve selflessly. With faith, everything is possible. We are fortunate that our guru, Pramukh Swami Maharaj instilled such faith in us. Owing to his inspiration and the selfless service of thousands of volunteers, the BAPS Swaminarayan Akshardham stands as a centre of faith for millions who walk through it."
Several honourable guests including Arthur Kapoor, president and CEO of Health EC, shared their appreciation of the Swaminarayan Akshardham as a testament to Hindu values and culture. Kapoor, an entrepreneur with expertise in data-driven patient care, was accompanied by his wife, Sangita Kapoor.  Narsimha Kappula, the director of the World Hindu Economic Forum, along with his wife Pratibha Kappula was also present at the event.