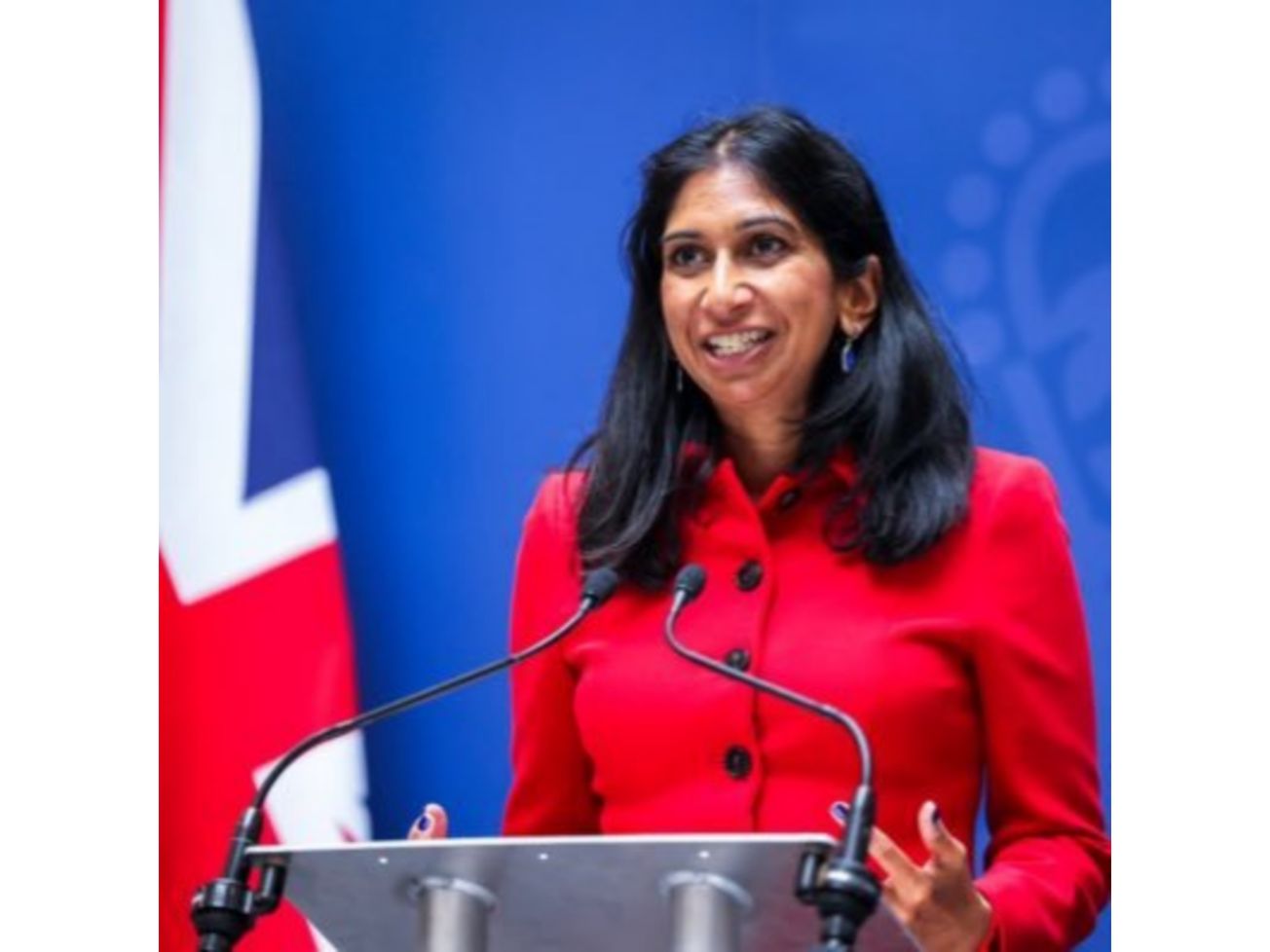 The UK government announced a new immigration crackdown on May 23, 2023, that bars foreign students, including Indians, to bring in dependent family members while attending a British university on a student visa.
UK Home Secretary Suella Braverman in a written statement to the House of Commons said that only overseas students enrolled in postgraduate studies that are now categorized as research programs will be permitted to bring in their family members, including young children and aging parents, as their dependents.
An estimated 136,000 visas were issued to dependents of sponsored students in the year ending December 2022, up from 16,000 in 2019, according to the Indian-origin minister, who claimed that it was a more than eight-fold increase. As a result, the new rules are aimed at controlling the rate of migration into the country.
Making the announcement in Parliament, Braverman stressed that the new rule strikes a "right balance" in controlling immigration as well as protecting the economic interests of the country that come from international students.
"This package includes removing the right for international students to bring dependants unless they are on postgraduate courses currently designated as research programs," Braverman's statement reads. "The proposals we are announcing today will ensure that we can continue to meet our International Education Strategy commitments while making a tangible contribution to reducing net migration to sustainable levels," it further states.
According to the new rules, international students will also not be allowed to switch to employment before they complete their studies and measures will be taken to clamp down on unscrupulous education agents "who may be supporting inappropriate applications to sell immigration, not education".
"We are committed to attracting the brightest and the best to the UK. Therefore, our intention is to work with universities over the course of the next year to design an alternative approach that ensures that the best and the brightest students can bring dependents to our world-leading universities while continuing to reduce net migration," Braverman maintained.