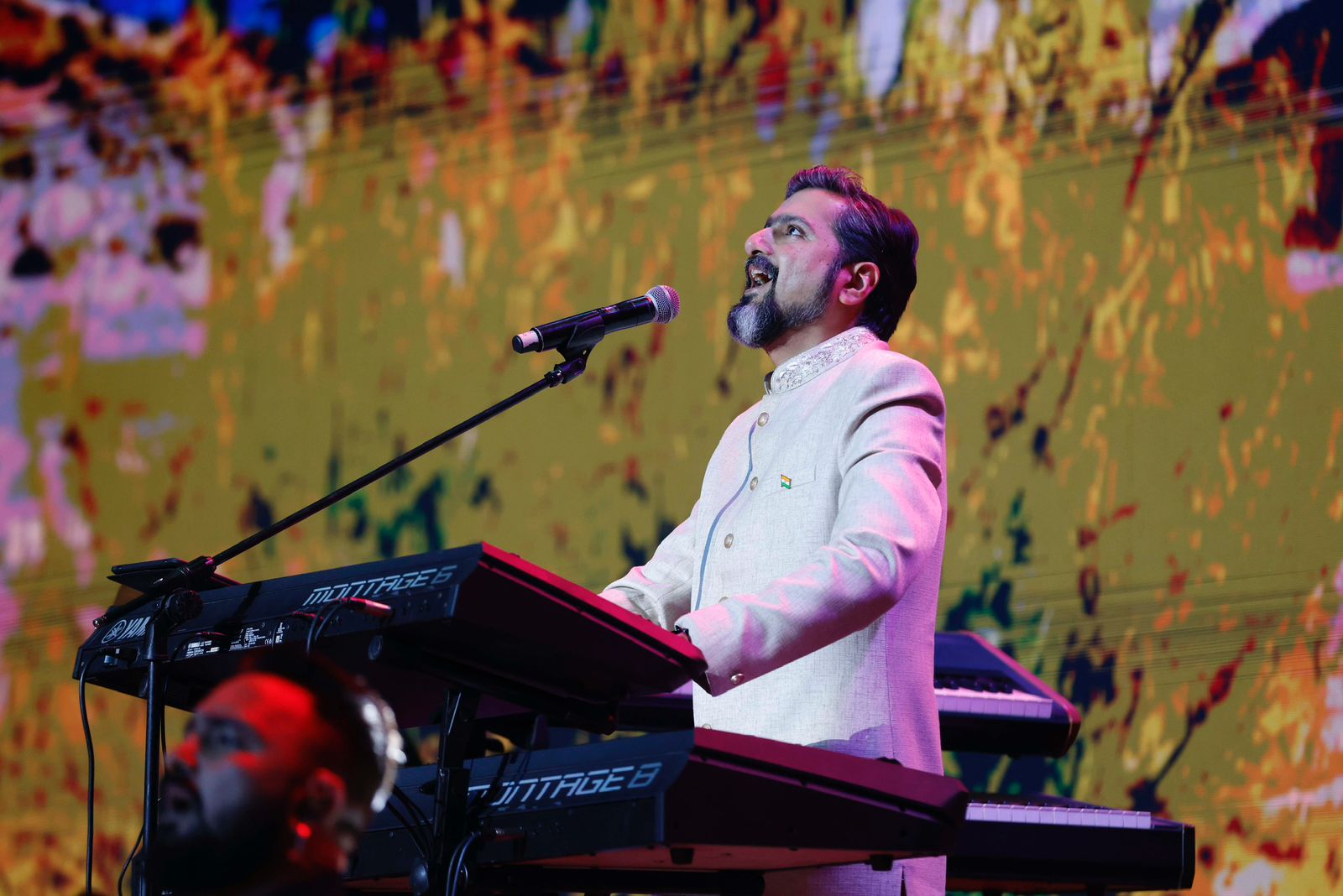 Renowned three-time Grammy Award-winning musician Ricky Kej is preparing to unveil a fresh rendition of the Indian National Anthem, scheduled for release on the eve of Independence Day. For the recording, he took helm of the esteemed 100-member Royal Philharmonic Orchestra, conducting a session at the iconic Abbey Road Studios in London, UK on August 7, according to a report in Hindustan Times.
Kej has collaborated with the Royal Philharmonic Orchestra in 2016 and 2019, and even featured them in his Grammy-winning album "Divine Tides" For Kej, it is a moment of pride to conduct the anthem with a British orchestra and release it on India's Independence Day.
"It feels good to get a British orchestra play the Indian National Anthem since Britain ruled us for more than a century," He told the newspaper in an interview adding that he intends to make this version freely available for use, with the condition that it remains unaltered.
Having recorded at the Abbey Road Studios a couple of times, Kej says recording there always feels like a dream. "It is one of the most iconic studios in the world, which is the best-sounding one. I have been a huge fan of The Beatles and they recorded there. Some of the biggest composers in the history of music like John Williams and Han Zimmer recorded there too. So, just entering the venue with so much history feels like an honour, let alone recording my music,"
the musician told HT.