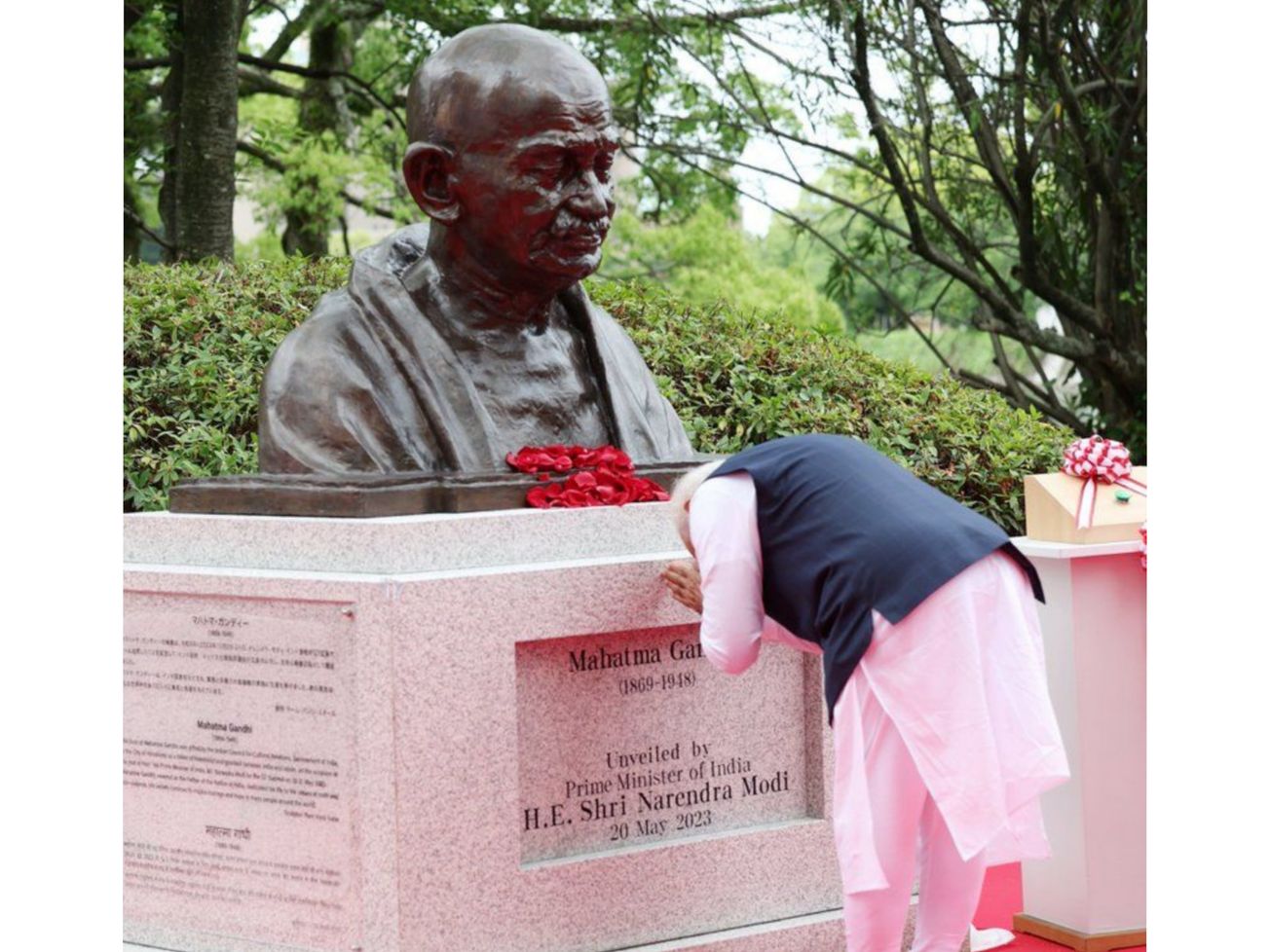 The Gandhian ideals of peace and harmony reverberate globally and give strength to millions,  Prime Minister Narendra Modi said on Saturday, May 20, while unveiling a bust of the apostle of peace, Mahatma Gandhi, in Hiroshima.
According to a government release, the bust site is close to the Motoyasu River and the famous A-Bomb Dome, which receives tens of thousands of visitors each day. Sculpted by Padma Bhushan awardee Ram Vanji Sutar, the bust was sent to Hiroshima as a memento of friendship and goodwill between India and Japan.
The Prime Minister paid floral tributes to Gandhi in the presence of Nakatani Gen, Special Advisor to the Prime Minister and Member of Parliament; Kazumi Matsui, Mayor of Hiroshima City; Tatsunori Motani, Speaker of the Hiroshima City Assembly; Members of Parliament from Hiroshima and senior government officials; members of the Indian community; and followers of Mahatma Gandhi in Japan.