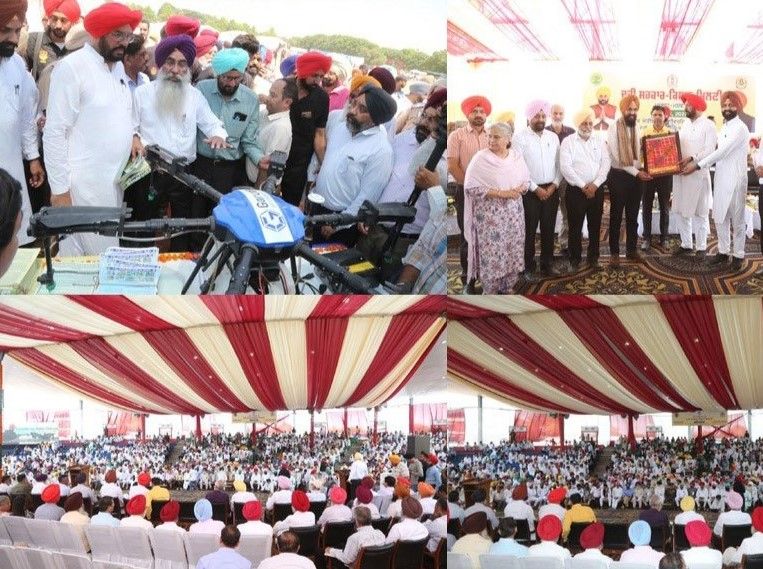 Farmers based in Australia, Canada, U.S., Tanzania, and Zambia convened at the Punjab Agriculture University's 2-day conclave held earlier this month. 17 progressive farmers spoke to their Indian counterparts and shared key anecdotes about their farming journey abroad.
This was the second edition of the conclave called Punjab Sarkar-Kisan Milni and NRI Farmers' Conclave: Experience Exchange for Punjab Farmers' Welfare held for the economic empowerment of the farmers in Punjab, India.
For the unversed, NRI farmers played a huge part in driving attention toward the agrarian crisis back home. The event was designed for thought exchange and discussions about farm-related issues, exchange of views, and shared experiences faced by those in the farming industry, and allied occupations. At the conclave, the diaspora asked Indian farmers to improve their agricultural knowledge and be open to cooperative farming, aside from doling out advice that'll help them get over agrarian issues that continue to be of concern.
The milni (meeting) also saw the release of two books titled "Roots of Prosperity: The Incredible Saga of Punjabi Farmers in Foreign Lands" and "Farmers-Scientists' Evergreen Bond: PAU's Colossal Feat." A day before the conclave commenced, the Vice Chancellor of PAU hosted a dinner meeting to welcome the participating NRI farmers. The initiative to bring together the farming community from all over the world was appreciated by those in attendance. NRI farmers agreed that the issues faced by those in their profession are similar globally and devising innovative fixes for the same was the need of the hour.