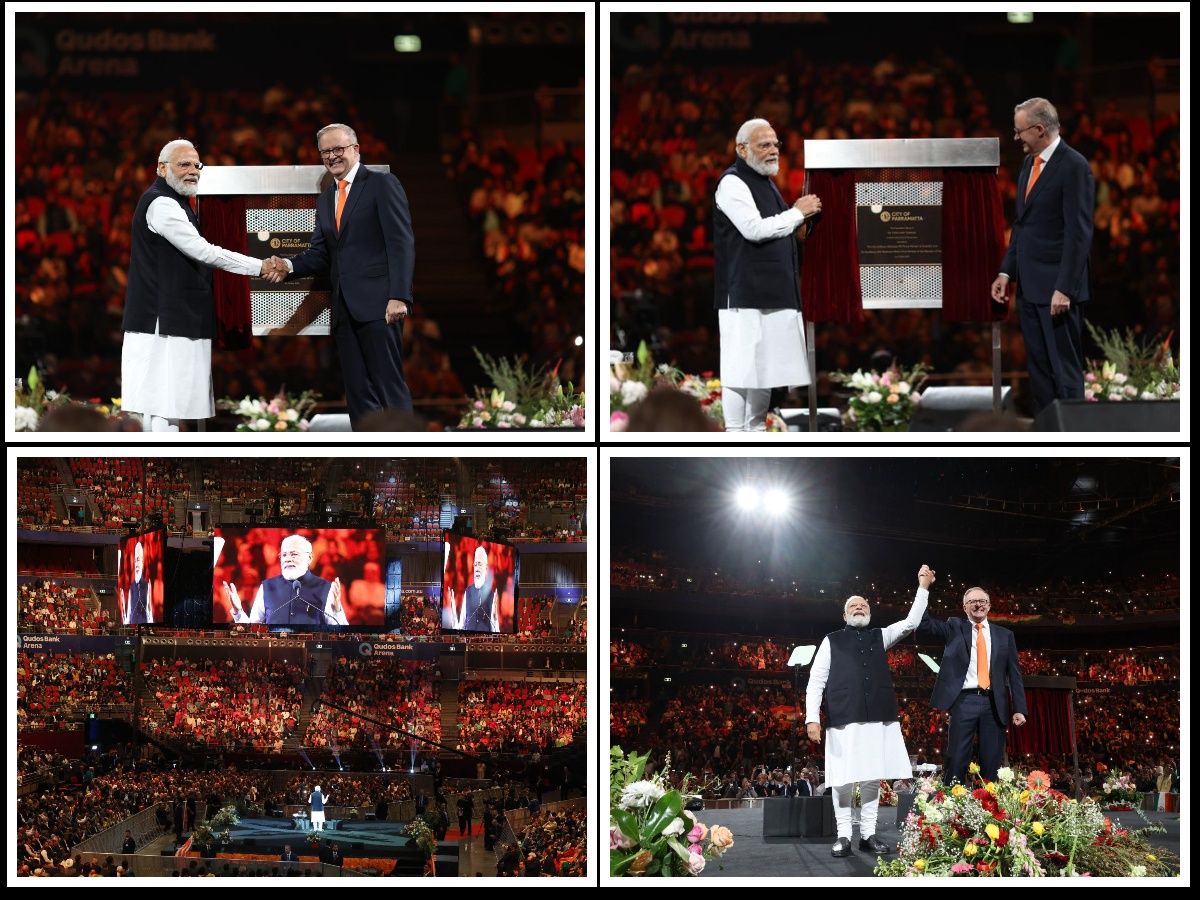 Addressing a very large gathering of the Indian community Prime Minister Narendra Modi stressed that mutual trust and mutual respect were the foundation of the close historical ties between India and Australia even as numerous other elements brought the two countries together. Lauding the contribution and success of the Indian community in Australia and calling them cultural and brand ambassadors of India, the Prime Minister stressed that the world was getting increasingly interested in India's success story.
The PM underlined that India will soon establish a new consulate in Brisbane. While affirming India's status as the 'force of global good' he said, "India is always ready to help others whenever there is a disaster." Additionally, he praised India as the "mother of democracy" and a "bright spot" in the world economy. "'Sabka Saath, Sabka Vikas, Sabka Vishwas, Sabka Prayas' has been the basis of our domestic governance, and this forms the vision for the global governance as well," he asserted during the address.
Emphasizing strengthening the ties between the two countries. he said, "There are many direct flights between India and Australia... their numbers would further be increased in the coming days." He disclosed that a consensus had been reached on the Migration and Mobility Partnership Agreement, which will make it simpler for skilled workers from India to travel to and work in Australia.
Before the formal speeches of the Indian and Australian Prime Ministers at the Qudos Bank Arena in Sydney, the two leaders jointly unveiled the foundation stone for a "Little India" Gateway to be built at Harris Park in Parramatta, Western Sydney, home to a large Indian community. The Qudos Bank event saw not just the large participation of the Indian diaspora consisting of professionals, business persons and students but also a large number of Ministers, Members of Parliament and other dignitaries from Australia.

"Today, the IMF considers India a bright spot in the global economy. The World Bank believes that if anyone is challenging global headwinds, it is India. The banking system in several countries is in trouble today but on the other hand, the strength of India's banks is being appreciated everywhere," Modi said going on to praise India's capabilities and availability of resources. "In the last 9 years, India has made great strides. We have opened around 500 million bank accounts for the poor people.," the Prime Minister said.
In his opening remarks, Prime Minister  Albanese drew the attention of the large audience of  Modi's popularity to that of the iconic rock star Bruce Springsteen, who is called "The Boss" by his fans.