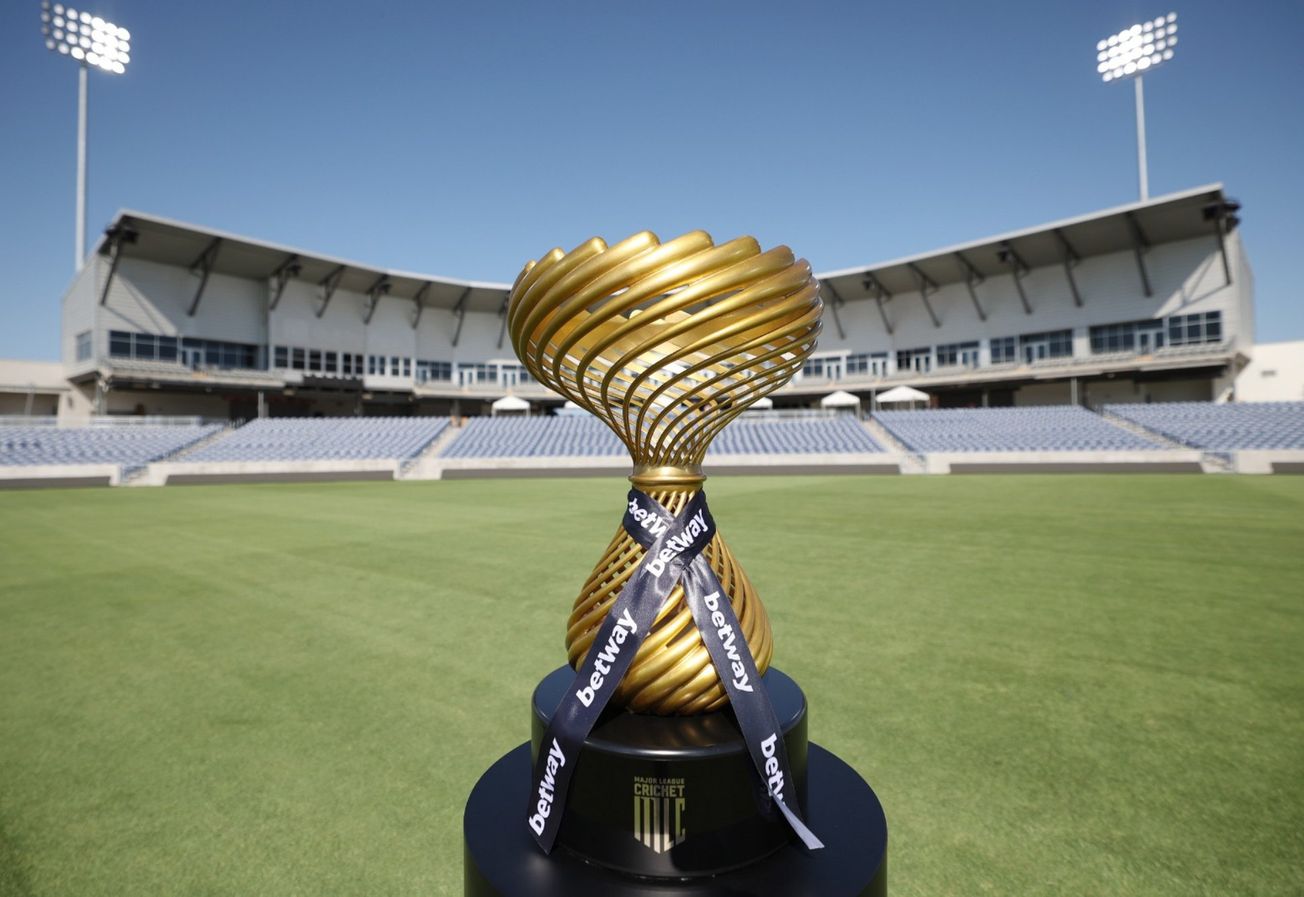 The Major League Cricket (MLC) Championship Trophy was unveiled on July 13 in Dallas, ahead of the debut season which will begin today. The captains of the six MLC teams alongwith MLC co-founders Sameer Mehta and Vijay Srinivasan were present for the unveiling.
The Captains Kieron Pollard (MI New York), Sunil Narine (Los Angeles Knight Riders), Faf du Plessis (Texas Super Kings), Aaron Finch (San Francisco Unicorns), Wayne Parnell (Seattle Orcas) and Moises Henriques (Washington Freedom) engaged in a Q and A session with the media in attendance.
The bronze trophy, designed and made in America by the renowned Bennett Awards, honors the cricket's illustrious past while highlighting MLC's progressive outlook. The dynamic shape of the Trophy embodies innovation and advancement representing the development and promise of cricket in the American context, a release stated.
Tonight's sold-out match will be played between the Texas Super Kings and Los Angeles Knight Riders at the Grand Prairie Stadium. "The stadium looks beautiful. Walking into the stadium it was amazing to see how much work has gone into getting it ready. The outfield looks green and lush. The pitches were really good and impressive. From that perspective, the tournament is already impressive," Faf said.
"Being in America, it is a land for dreamers. For us as international cricketers in America, it is our duty to promote the game in America and make sure over the next five to 10 years it takes off. A lot of expats play the game, but to get the Americans who were born and bred here, it is vital," Wayne Parnell, Seattle Orcas Captain, said.