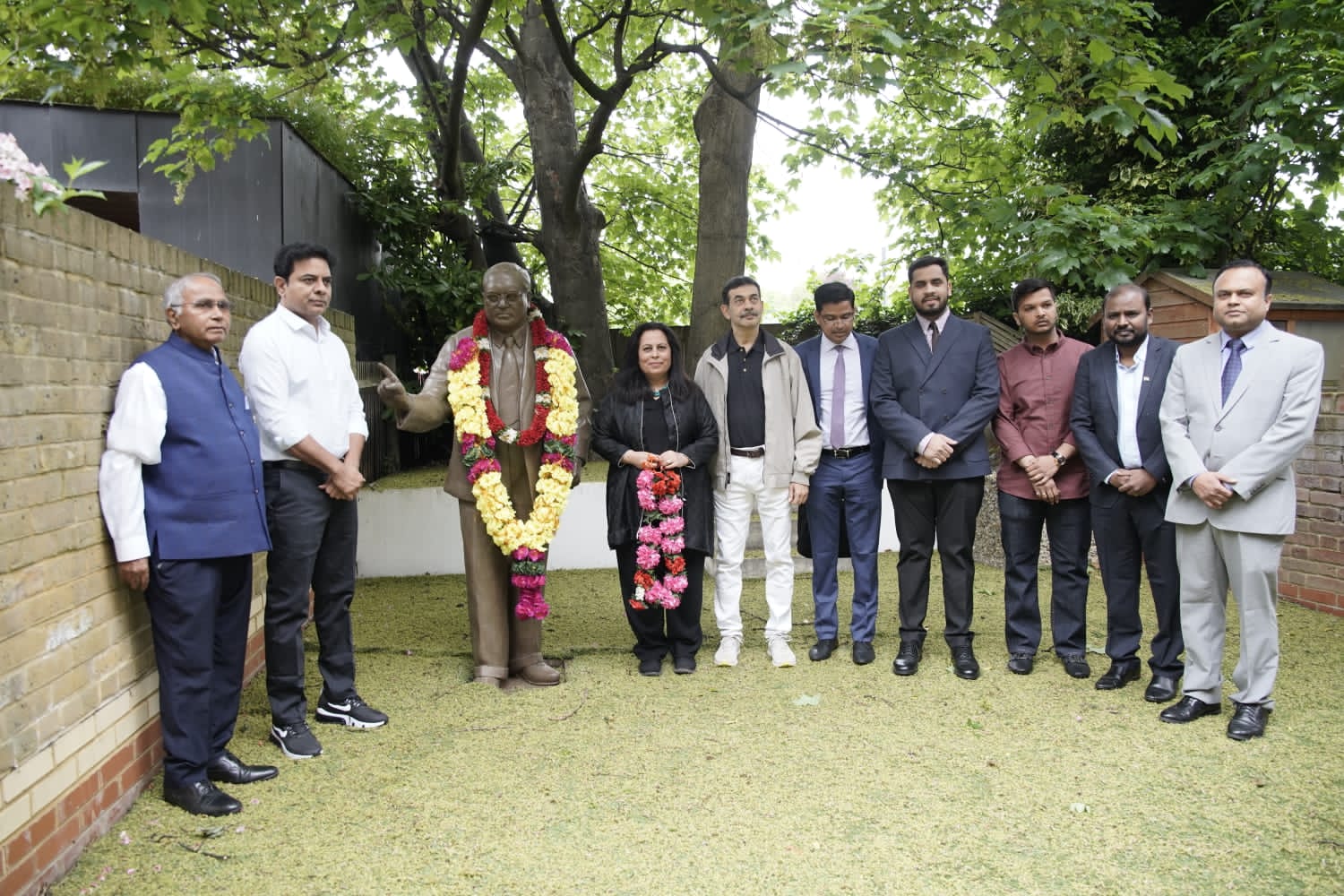 Telangana's Information and Technology Minister K T Rama Rao, (KTR) during his UK tour, presented a replica of the 125-foot Ambedkar statue in Telangana to the Ambedkar Museum in London. Along with the statue, Rao gifted a portrait of Ambedkar to the Indian High Commission through the first secretary of the High Commission in India in the UK, Shreeranjani Kanagavel.
The Minister was on a three-day visit to the UK, starting May 11, 2023, to meet industry leaders and businesses and explore the scope of investments. His visit to the Ambedkar Museum in London was part of a broader effort by the Telangana government to emphasize the values and work of Dr BR Ambedkar, a news release noted.
The Federation of Ambedkarite and Buddhist Organisations (FABO), UK, felicitated the Minister for Telangana government's efforts in emphasizing the contributions of Baba Saheb. FABO's president Santosh Dass and joint secretary C Gautam lauded the efforts of the government in a tweet, 'Congratulations to you on your excellent initiatives in Telangana to acknowledge the contribution of Dr B.R. Ambedkar to nation-building and uplifting of marginalized communities'. Dass presented a signed copy of her book "Ambedkar in London" which she co-authored with William Gould and Christophe Jaffrelot to KTR.
‌‌The organization's letter read, "The installation of the world's tallest 125 feet statue of Dr Ambedkar at Hussain Sagar Lake in the heart of Hyderabad on Dr Ambedkar's 132nd birth anniversary is a matter of great pride, not only for Telangana but for the whole of India. Naming Telangana's impressive new government Secretariat complex after him shows your respect for the great soul and the contribution he made to uplift society."