KTR meets Nikki Haley, signs major investment projects on US Tour
The leaders discussed about politics, economy and elections, with KTR signing several major investment deals with business firms.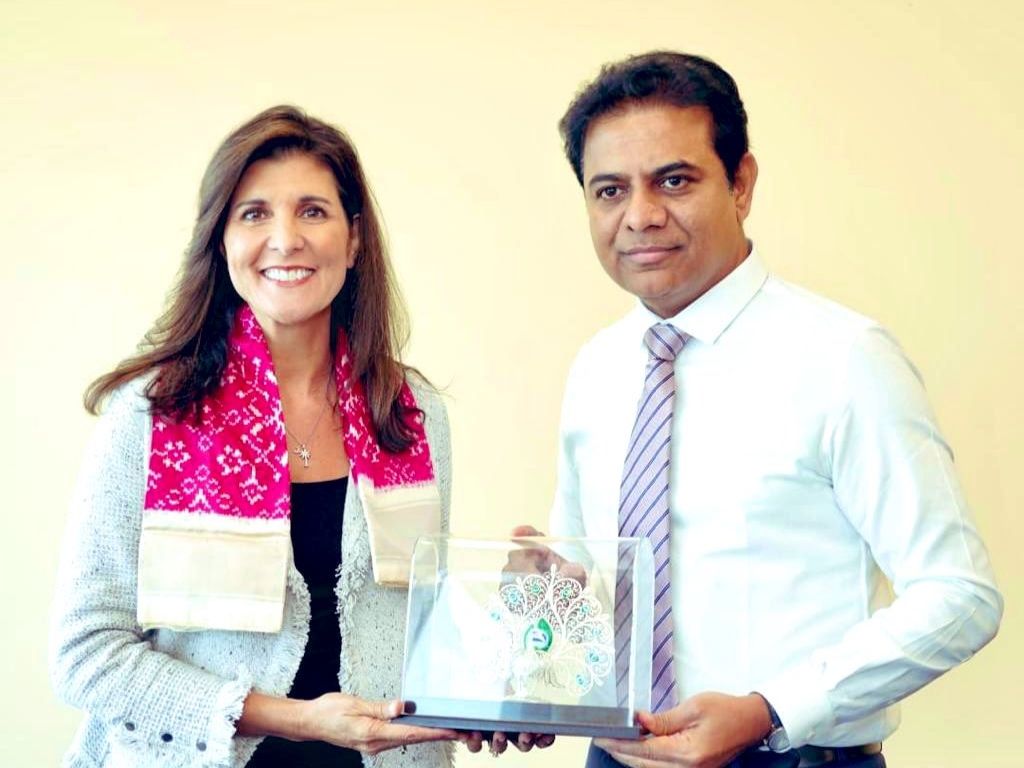 Telangana IT and Industries Minister K.T. Rama Rao's visit to the United States resulted in the signing of major investment projects meetings in Boston. The Minister also discussed the significance of Hyderabad and Telangana in the broader context of US-India ties with former UN Ambassador and Governor of South Carolina, Nikki Haley.
"It was an absolute pleasure interacting with @NikkiHaley Former UN Ambassador & Governor of South Carolina. Briefed her on the strategic importance of Hyderabad & Telangana in the larger context of US – India relations," KTR tweeted after the meeting. The Minister also wished the Presidential candidate the best for her campaign.
Latest News
Upcoming events