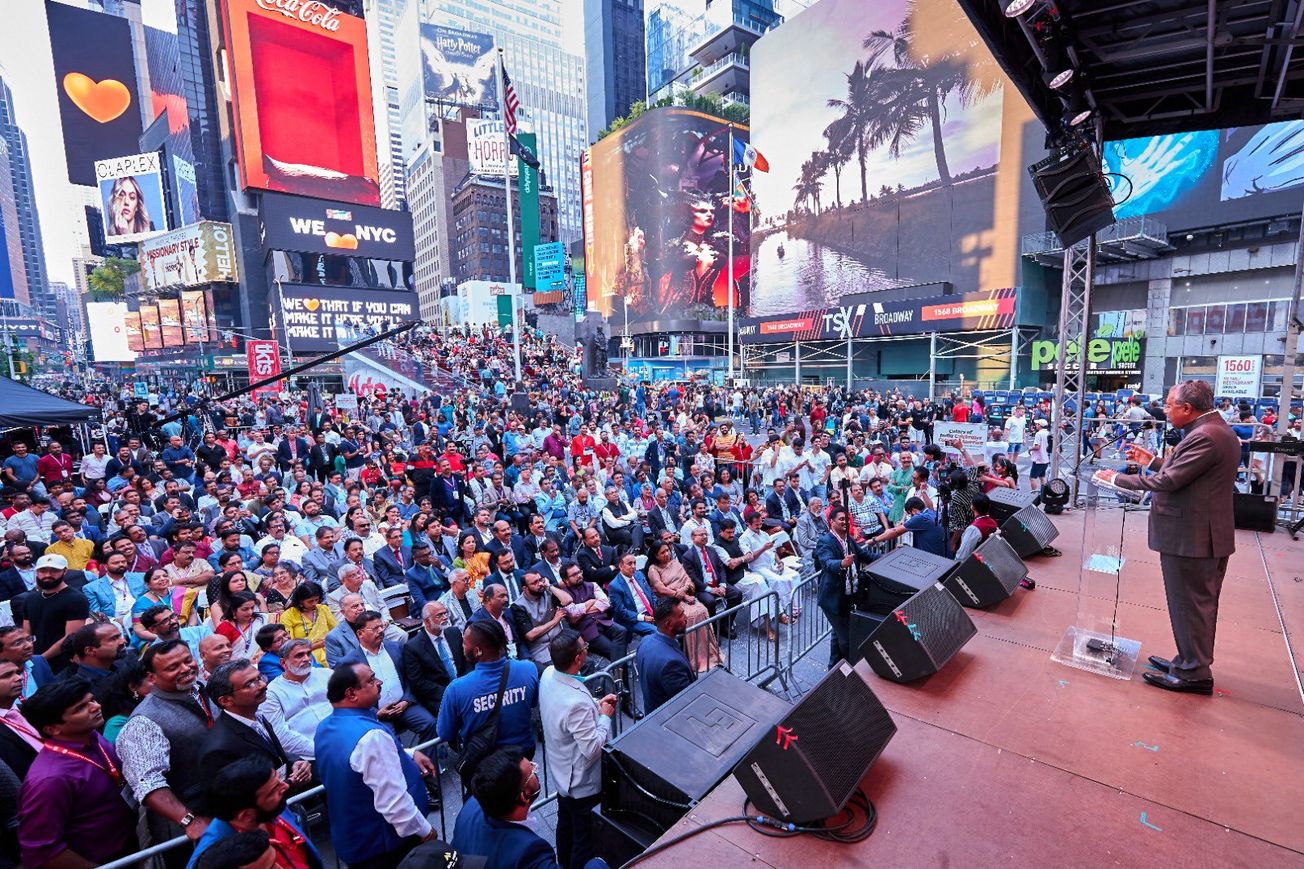 The Chief Minister of the Indian State of Kerala, Pinarayi Vijayan inaugurated the American regional meeting of the Loka Kerala Sabha (World Kerala Assembly) at Times Square, New York during his trip to the United States. The meeting served as an occasion to connect with the Malayali diaspora and attract investments to the state.
After the inauguration, the Chief Minister tweeted,"Had the honour of inaugurating and speaking at the Loka Kerala Sabha America zonal meeting's public gathering, addressing a lively crowd at Times Square, New York. Their energy and enthusiasm were highly inspiring!" He applauded the attendees' enthusiasm in sharing their experiences and insights, to build a more vibrant Kerala.
Vijayan has led a high-level delegation, including Speaker AN Shamseer and State Finance Minister KN Balagopal to the US. The delegation will take part in investor meetings, and community events, according to a release.