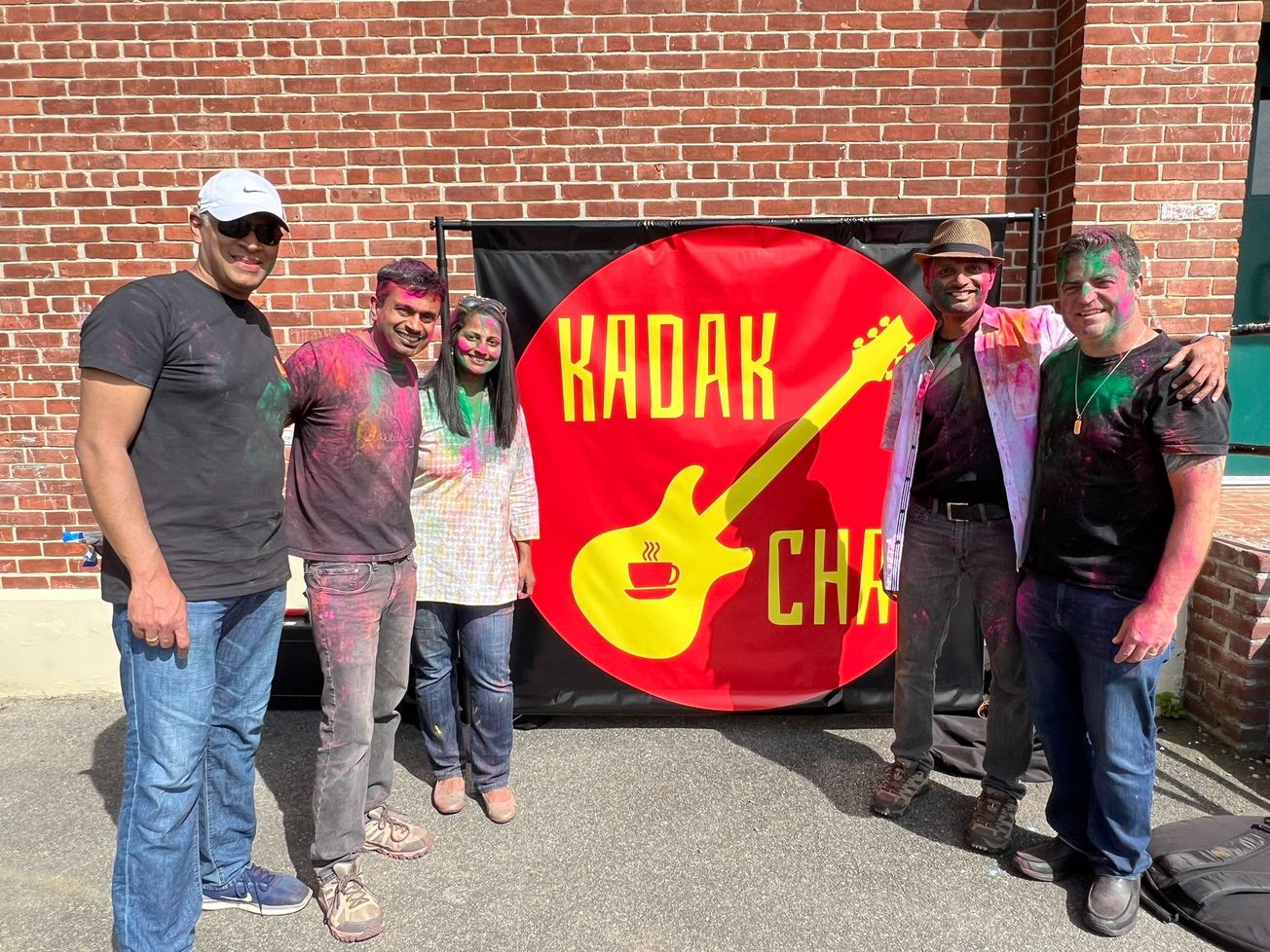 Boston-based Bollywood band 'Kadak Chai' which specializes in fusing traditional Indian music with contemporary rock and pop elements performed live at the Holi celebrations organized by the South Asian Association of Bedford on May 7, 2023. Over 300 hundred people attended the event.
"Dum Maro Dum" an iconic track from the 1970s, a rock rendition of the mafioso anti-establishment smash "Dhan Te Nan," and a Tamil-Hindi mashup of the renowned A. R. Rahman song "Hamma Hamma" were all featured in Kadak Chai's powerful performance. Following Kadak Chai's performance, DJ Praveen enthralled the crowd with chart-topping hits including the upbeat "Naatu Naatu" from the Indian movie "RRR," which won the Oscar for best original song.
Commending the band, South Asian Association of Bedford committee member Dhiren Patel said, "Kadak Chai blew the lid off the festival bringing raw energy and colour to the festival. Folks were grooving to their beats and dancing on the field while enjoying Holi with friends and family".
Sharing his experience, Kadak Chai band member Praveen Ramanathan said, "The South Asian Association of Bedford did an incredible job organizing this year's Holi celebration. The Holi colours, decorations, and delicious food, made for an unforgettable experience. On behalf of Kadak Chai, I want to thank the association, the sponsors, and the town for bringing the joy of Holi to all."
The event received financial assistance from the Bedford Cultural Council. Carson Wealth, a provider of a variety of wealth management and financial advisory services, as well as Apex Defence Academy, a Waltham and Burlington-based provider of Krav Maga Self Defence classes for children, were the event sponsors. The Russian School of Math, Bedford Cupcakes, Callahan's Karate, Suzanne & Company, Apna Bazar, and Barrett were some of the other sponsors.