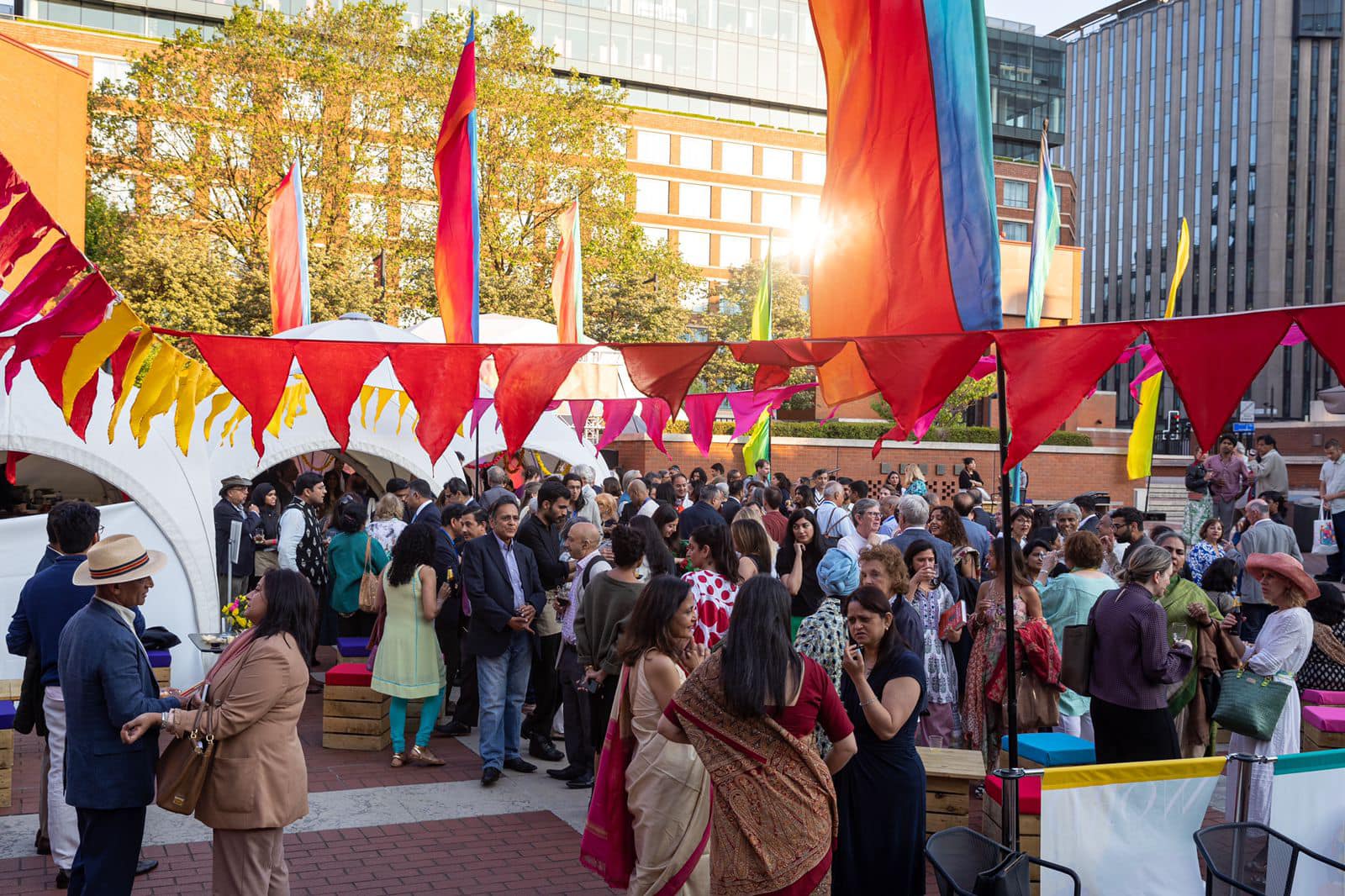 JLF festival in the past / Image- Facebook/JLF
The sixth edition of the Jaipur Literature Festival in Houston is set to take place from September 15-17th. For this year's edition Teamwork Arts, producer of the festival has partnered with Asia Society Texas Center, Inprint, University of Houston, Rothko Chapel and Eternal Gandhi Museum Houston.
According to a release, the festival will celebrate books, ideas and intellectual discourse and explore a bouquet of themes such as War and Politics, Fiction and Nonfiction, History, Literature, Censorship, Poetry, Science and Cosmology, Diaspora Writing etc.
The festival will open with a panel discussion titled "Ukraine: The Cost of War," which will examine the difficulties of reporting on war and the effect that violence has on literature. Tetyana Dzyadevych, an expert on modern Ukrainian and Russian literature and culture, will moderate a panel featuring Oksana Lutsyshyna, a poet and writer from Ukraine who won the UNESCO Prize for her contribution to the literary culture of Lviv, and the award-winning author, journalist, and TV host Anjan Sundaram.
Booker Prize-winning author Howard Jacobson will be in conversation with Festival Producer and managing director, Teamwork Arts, Sanjoy K Roy, at a separate session. A session at the festival will examine the rationale for banning books across timescapes, social landscapes, and their survival. 
Dorcas Hand, a grassroots advocate in Houston working to reestablish libraries in the Houston Independent School District, will moderate a panel discussion featuring Oni K. Blair, executive director of the ACLU of Texas; Tony Diaz, cultural accelerator, writer, activist, and the first Chicano to earn an MFA degree from the University of Houston; renowned author and broadcaster Howard Jacobson; and Salil Tripathi, author and board member of PEN International.
Sessions featuring celebrated author Chitra Banerjee Divakaruni, Priyamvada Natarajan, a  Professor in the department of Physics and Astronomy at Yale University, Parini Shroff, practicing attorney and author of The Bandit Queens and Aruni Kashyap , academic & author of His Disease: Stories and The House with a Thousand Stories, are also part of the festival's lineup.