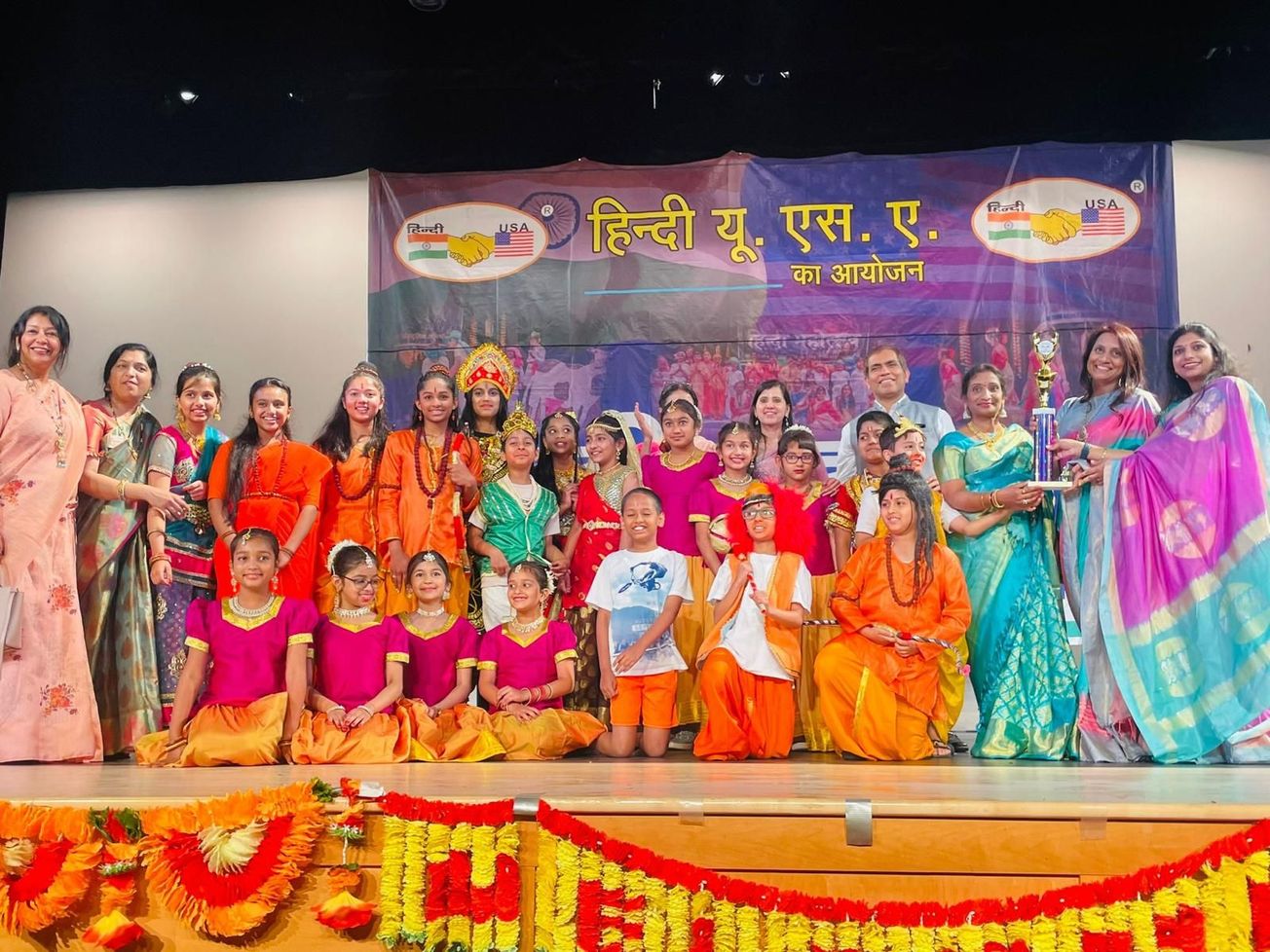 HindiUSA, the largest volunteer-led nonprofit that promotes Hindi from the grass root level and develops Indian culture in the US recently wrapped up its 22nd Hindi Mahotsav in New Jersey.
Over 1000 kids showcased their linguistic excellence and cultural brilliance in the two-day spectacle at Piscataway High School that was attended by over 2500 people. Dignitaries including Brian Wahler, Mayor of Piscataway Township, who was the chief guest and Kapil Shah, a Piscataway Township councilman, graced the event. Dhiren Amin, Sharad Agrawal, and Rajeev Bhambri were among the prominent community members in attendance at the event.
"Children mesmerized the audience with captivating dramas, traditional dances, and engaging poetry contests. Additionally, participants showcased their Hindi language skills in Jeopardy-style competitions," a news release noted.
While the children's creative abilities and performances enthralled the audience, a major highlight of the event was the graduation ceremony of 150 students, who completed all 9 levels of Hindi at HindiUSA schools. The graduates were felicitated and received their diplomas during the event.
Along with the enthralling performances, the event also featured stalls selling clothing, jewelry, financial counselling services, and insurance. The occasion was also a culinary feast as guests indulged in the real flavors of Indian food.
Founded by Devendra Singh and Rachita Singh in 2001, HindiUSA has grown into a well-known organization devoted to passing down the rich cultural traditions of Hindi to the next generation. The annual Hindi Mahotsava which takes place in May, provides a platform for young kids to showcase their abilities in front of tens of thousands of onlookers therby boosting their confidence, and developing their leadership skills.
Currently, the nonprofit operates 26 Hindi schools in 8 states as well as a virtual online school. More than 500 devoted volunteers devote their time and energy to the organization's purpose.