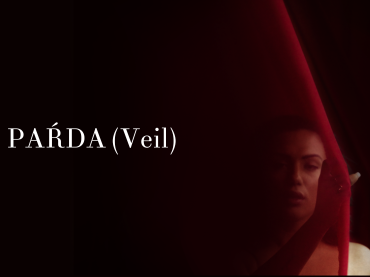 A photo exhibit at the Waterloo Museum, Canada, is hosting a photography exhibit that depicts the story of women who are in different parts of their trauma journey through imagery. Award-winning Indo-Canadian experiential photographer Prachi Rathaur who specializes in capturing women is the storyteller of this exhibit titled Parda which translates to veil or coverup. It is aptly titled Parda as the exhibit sheds light on how the trauma experienced by South Asians is concealed or in some cases erased during their lifetime.
Along with the exhibit, the museum will also host a panel discussion where Rathaur will elaborate on the meaning of Parda and how she ties it into the images. Rathaur will also share the conception process, the messaging it aims to deliver, and the purpose behind this narrative photography.
The panel will be moderated by Iman Grewal, curator of the Parda exhibit. Nav Dhillon and Dr Sabreena Ghaffar-Siddiqui, both award-winning women for their contributions to the community will also be a part of the panel. The focus of the discussions will be to humanize issues related to trauma, create bridges and build community with those present, and develop empathy and understanding.
This is a free event scheduled for May 18, 2023, at the Ken Seiling Waterloo Region Museum in Kitchener, Ontario. Registrations are now open on EventBrite's website.
Prachi Rathaur who prides herself in being the photographer of the modern woman specializes in glamour, boudoir, maternity, and motherhood portraits. Her specialization lies in capturing emotionally charged portraits of women.
Iman Grewal, an artist, curator, award-winning mental health advocate, and entrepreneur works full-time as an educator at the Canadian Mental Health Association.
Nav Dhillon is a Political Science graduate from York University who later pursued an MBA at the Rotman School of Business, Toronto. She's the founder of a non-profit organization called 1iCollective which supports the unmet needs of those living with full or partial blindness. She created the platform after deriving inspiration from her struggle of losing an eye to injury.
Dr Sabreena an accomplished public speaker and a passionate social justice advocate is currently leading a national study with the Institute of Social Policy and Understanding in Washington, DC, which quantifies and analyses in-depth the impact of a right-wing extremist political group on U.S. Institutions and American attitudes.