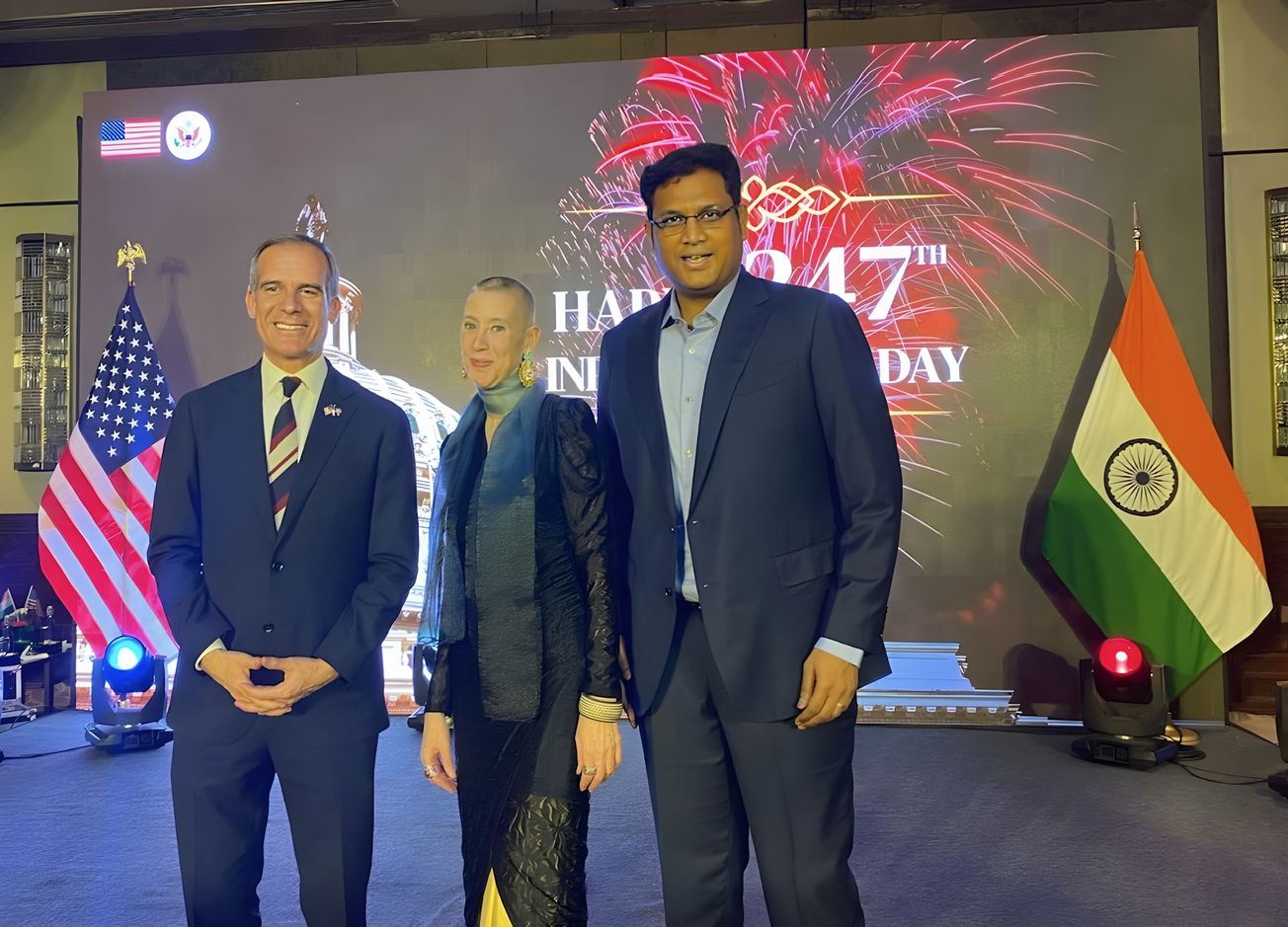 Eric Garcetti, the United States Ambassador to India, presided over the celebration of the 247th anniversary of U.S. Independence hosted by the  U.S. Consulate General during his first official visit to Chennai. American Independence Day, commonly known as the Fourth of July, marks the adoption of the Declaration of Independence on July 4, 1776.
The event emphasized the areas of cooperation between the United States and India including collaboration in the Indo-Pacific region, promoting gender equity, fostering innovation, advancing space exploration, addressing climate change, and acknowledging the strong people-to-people ties and institutional partnerships between the two countries.
Garcetti expressed his admiration for the robust and expanding partnership between the United States and India, with a particular focus on the significant developments in South India. "The deep ties between the U.S. and India are gaining strength in many key areas and South India has a key role in the partnership.  The upcoming visit to the U.S. by Prime Minister Narendra Modi is a prime example of the accelerated collaboration between our two countries," he said.
"The U.S.-India partnership is one of our most consequential relationships.  We look forward to continuing to work with India on our shared goals in the Indo-Pacific region.  We continue to engage India to deepen our cooperation on the vital issues of peace, prosperity, the planet, and our peoples," he added.
Dr T.R.B. Rajaa, the Minister for Industries, Investment Promotion, and Commerce, attended the event on behalf of Tamil Nadu Chief Minister M.K. Stalin. "It is a great honour for me to participate in today's celebration as a representative of Tamil Nadu, which has deep ties with the United States. Tamil Nadu values freedom, diversity, and equality as much as the U.S. does, and we wish to deepen our ties by collaborating on sustainable industrial growth, in the spirit of these values," Rajaa said.
Rear Admiral Michael Baker, Senior Defense Official and Defense Attaché at the U.S. Embassy in New Delhi, Geoffrey Parish, Deputy Minister Counselor for Commercial Affairs at the U.S. Embassy in New Delhi, and U.S. National Science Foundation Director Dr. Sethuraman Panchanathan also attended the event.