At the Akshardham Complex, the US delegation experienced thousands of years of Indian history, art, and architecture.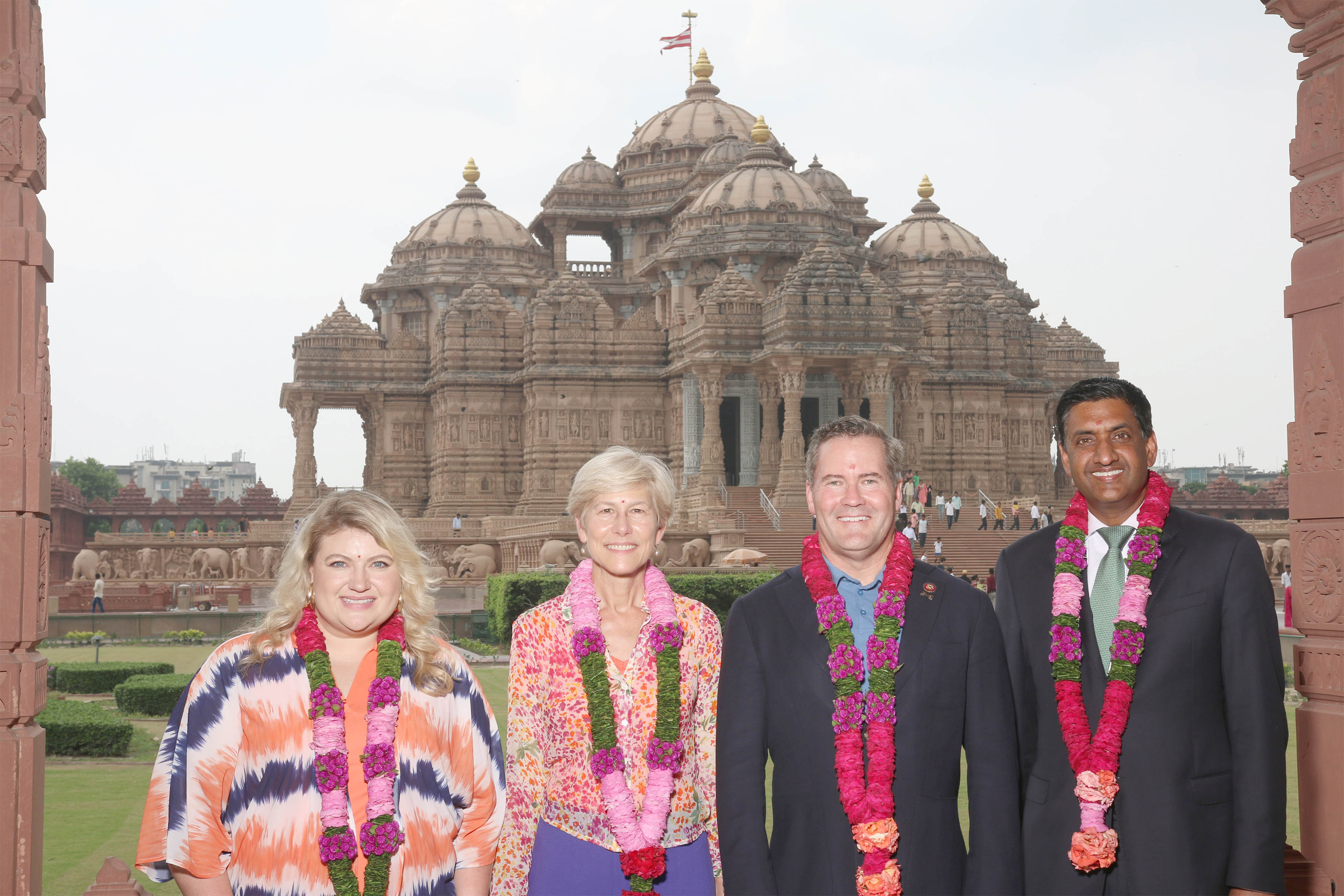 The US Congressional delegation led by prominent Indian-origin Congressman Ro Khanna and Michael Waltz visited the renowned Swaminarayan Akshardham Temple in New Delhi on August 15.  
Khanna and Waltz are co-chairs of the bipartisan Congressional Caucus on India and Indian Americans. The delegation members including Congresswomen Deborah Ross and Kat Cammack received a traditional ceremonial welcome from the temple management. 
According to a press release, the US lawmakers paid their respects at the Swaminarayan Akshardham Mandir, admired its art and architecture, and learned about the significance of the temple's design elements and spiritual philosophy. They also performed 'abhishek,' a sacred Hindu ritual involving pouring sanctified water as a call for peace and best wishes, signifying their respect for Indian customs and traditions. 
Highlighting the significance of their visit, the temple authorities said, "The United States Congressional Delegation visit underscores the importance of fostering cross-cultural ties and mutual understanding between the United States and India." 
Indian American Khanna expressed his gratitude for the gracious welcome,"This visit has strengthened our nations' friendship bonds and highlighted the significance of cultural exchange." Congressman Michael Waltz remarked, "Our visit to Swaminarayan Akshardham has been an incredible experience that deepened our understanding of India's cultural and spiritual roots. The warm reception and the opportunity to partake in sacred rituals have left a lasting impression on our delegation."