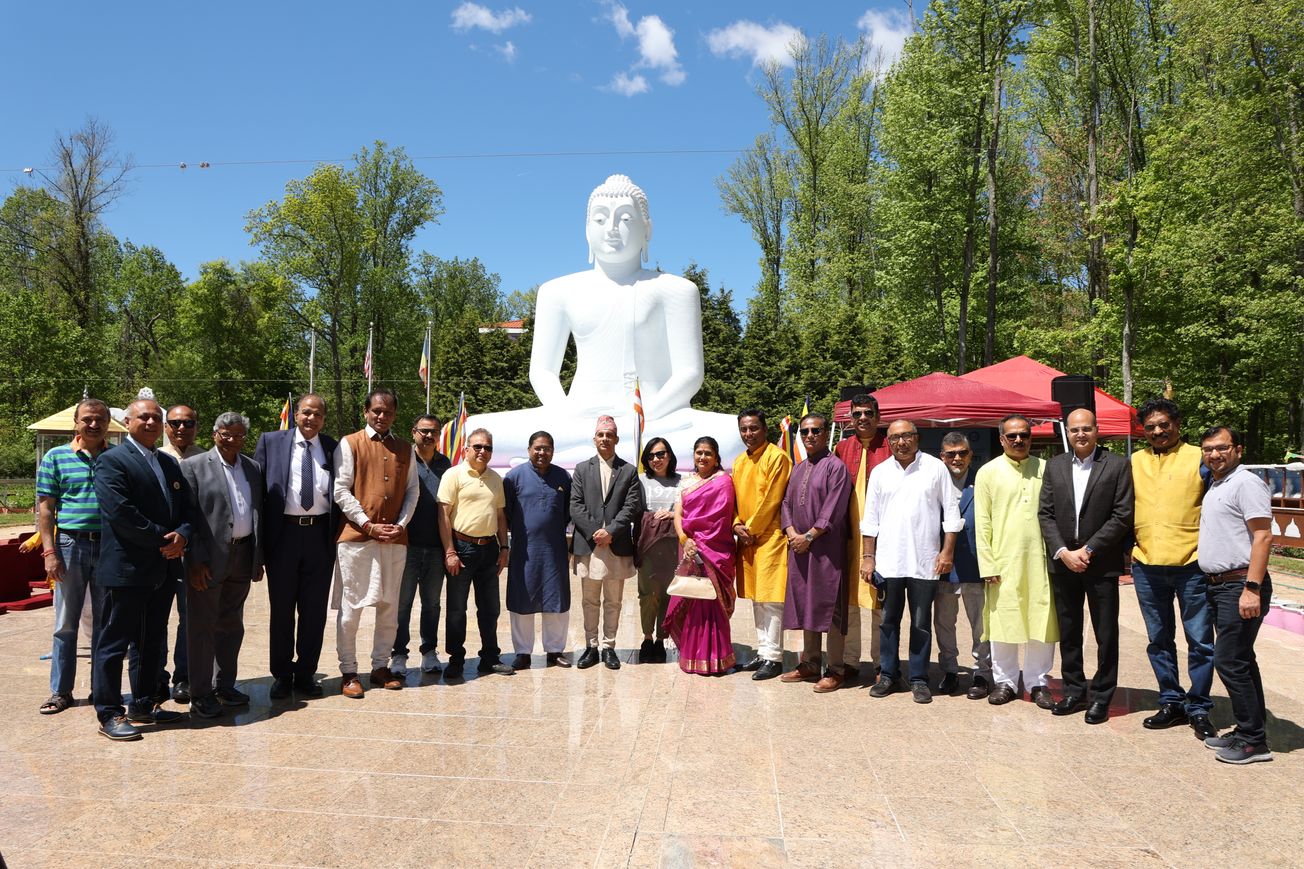 The Bihar Jharkhand Association of North America (BJANA) in association with the Indian consulate in New York, and the east coast chapter of Bihar Foundation, celebrated the birth anniversary of Buddha known as Buddha Jayanti on May 6, 2023, at Buddha Vihar, Princeton, New Jersey.  
The festivities were attended by Indian Counsul General Randhir Jaiswal and other dignitaries from the consulates of Nepal, Vietnam and Sri Lanka along with members of the Indian Diaspora.  The event started with the parikrama of the Lord Buddha statue which was followed by a dance performance by the kids depicting Buddha's teachings.  
On the occasion, Chief Minister of Bihar, Nitish Kumar virtually addressed the gathering. He outlined the value of Buddha's teachings and ideals, which show the right path for all humans and appreciated the efforts taken by the Bihar organzations in preserving the history, rich cultural heritage, language, and traditions of the region in the States.
Indian Consul General, Randhir Jaiswal conveyed his greetings and best wishes to all the Buddhist followers and complimented BJANA and the Bihar Foundation for leading the Indian community along with people from Nepal, Sri Lanka and Vietnam in celebrating the event. He underlined that the teachings of Buddha bring happiness and peace in life.
Dr Avinash Gupta, executive vice president of Federation of Indian Associations (FIA) and Srujal Parikh, trustee, FIA also appreciated BJANA, the Indian consulate and Bihar Foundation for organizing the Buddha Jayanti at the iconic location of Buddha Vihar.
Sanjeev Singh, vice president of BJANA expressed gratitude to the executive team, volunteers and all the members who made the event a grand success. He also thanked Dr S Siddharth, secretary to the CM of Bihar and Kumar Ravi, the Commissioner of Patna for their valuable assistance.