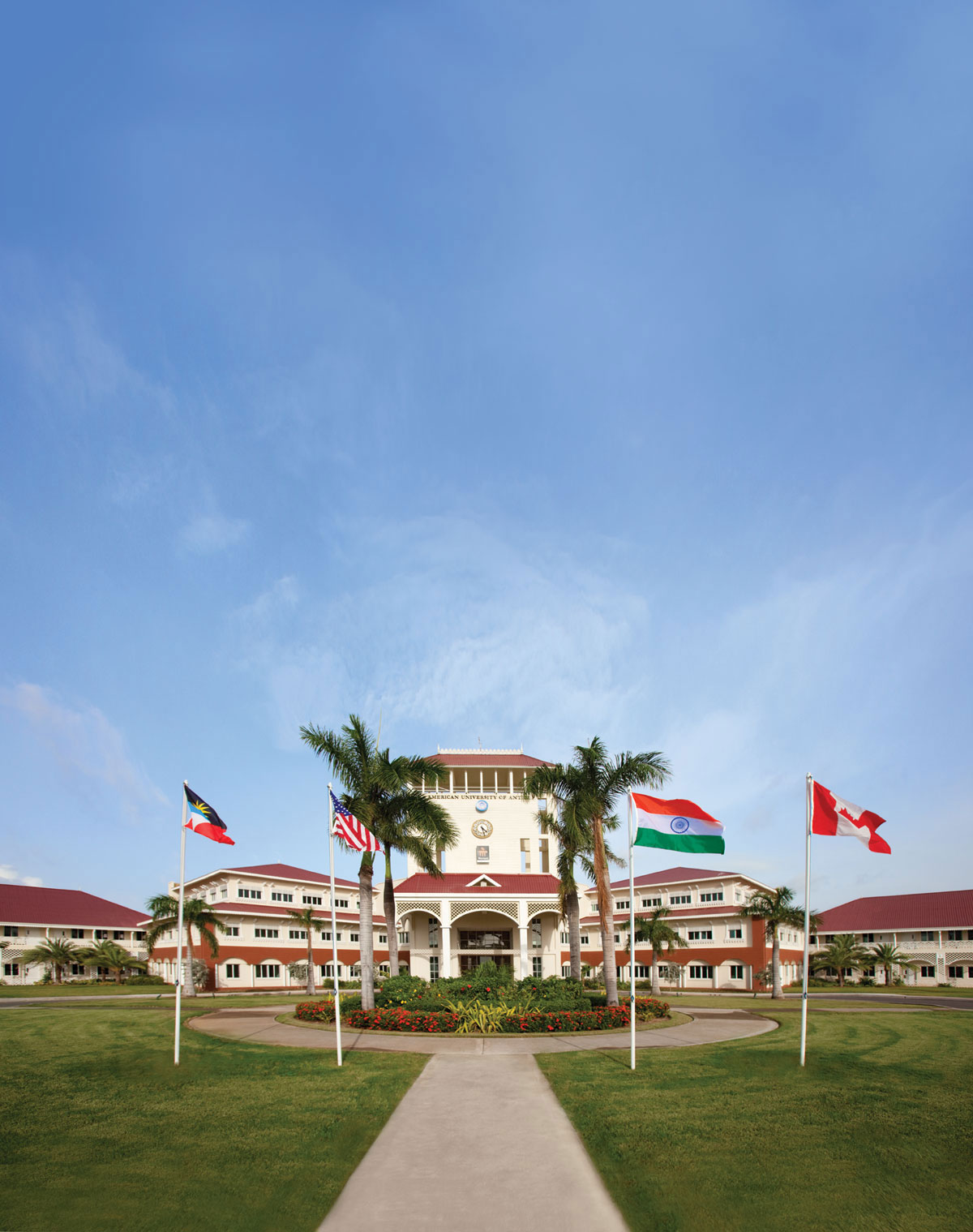 American University of Antigua (AUA) / Image- American University of Antigua (AUA)
American University of Antigua (AUA), in the Caribbean, offering the US modeled medical education is entering its 20th year of operations. Started in January 2004 with just nine students AUA has steadily worked to change the impression of Caribbean education and has emerged as an international institution of repute under its visionary leadership Neal Simon, founder, and president of AUA.
Simon was a practicing attorney in the US and used to handle cases of misconduct in the medical profession. He was also the president of Ross University and felt the need to start a medical college to provide quality education to the underrepresented minorities.
He raised funds to start a medical school in Antigua affiliated with St. John's Medical Center. To address the lack of diversity in the medical profession, providing educational opportunities to the underrepresented became the college's mission. AUA is accredited by the Caribbean Accreditation Authority for Education in Medicine and Other Health Professions (CAAM-HP) and with its degree one can practice in all 50 states and its territories, Canada, the United Kingdom, and other countries.
In 2008, the Bengaluru-based Manipal Education and Medical Group bought AUA by making a huge investment. Over 80 percent of AUA students are US citizens, and a majority of them are Indian origin. Others are from the Caribbean, Canada, India and other countries. Around 22 percent are African Americans, this figure would be in single digits in other universities.
The campus spans over 200,000 square feet and has been designed to accommodate a variety of schools. To help Doctors become more compassionate than mere technicians, the University helps in exposing them to cultural differences and understand each culture to treat multicultural patients better.
The University has plans to start a two-year degree program for physician assistants, as international students are not accepted as physician assistants in the US despite the huge demand for physician assistants. The 4th international conference on Small Island Developing States held once in ten years will be hosted in Antigua in 2024. The conference will take place at the AUA campus. The university is building a new Convention Center to seat 1000 that will be ready by May 2024.