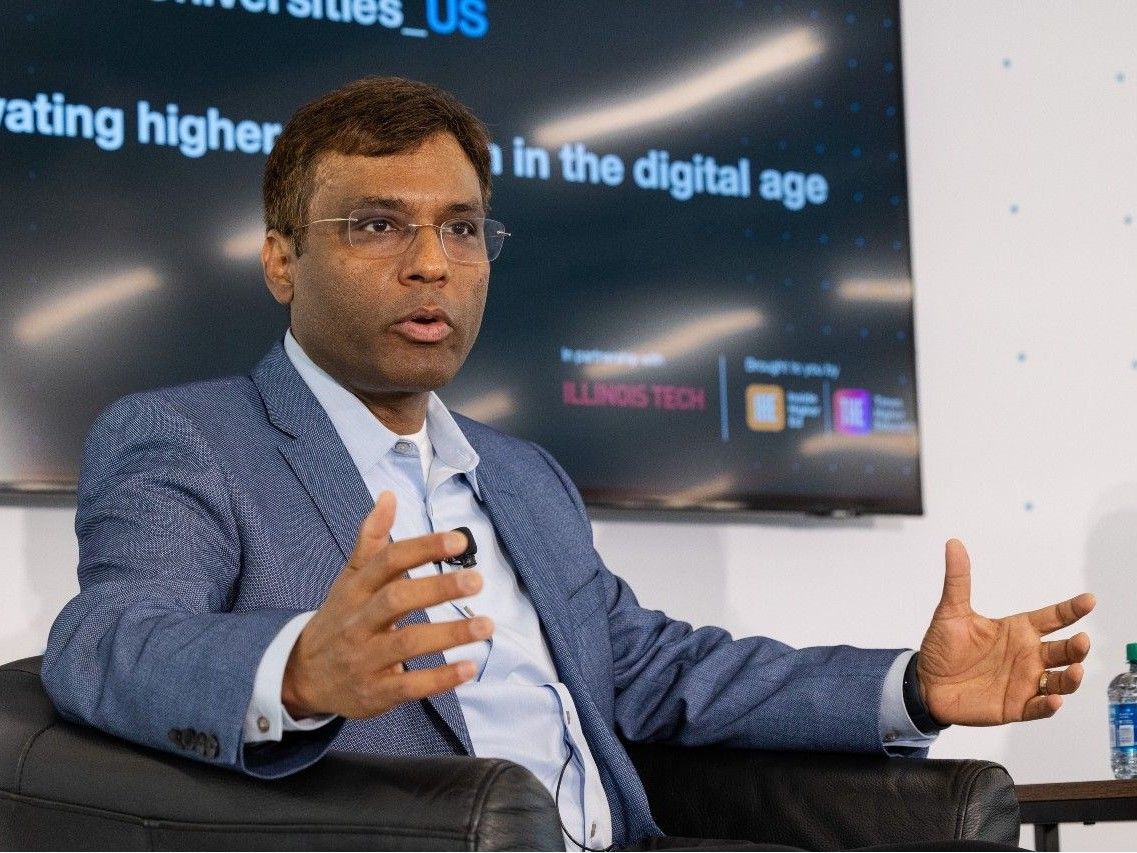 Leaders from higher education, industry and policy domains from all over the world gathered at the Times Higher Education and Inside Higher Ed's Digital Universities' US conference hosted by the Illinois Institute of Technology in Chicago to deliberate on accelerating student success in the digital age and building smart, green campus of the future.
The main speakers were the senior vice president and head scientist for Amazon Alexa and Illinois Tech trustee Rohit Prasad and Illinois Tech president Raj Echambadi.
In a wide-ranging discussion, Prasad, an Illinois Tech alumnus, provided insights into the present and future of artificial intelligence and the role of higher education in preparing students for careers in STEM. He also shed light on how educational institutions can incorporate and work with AI in the curriculum.
Stating that today's AI boom is similar to the crossroads that he and the industry faced when Amazon Alexa was first launched, Prasad said, "When we launched Alexa with deep learning in those days, it was very evident that the confluence of the richness of what you could do for the future suddenly shifted from academia to industry,"
Prasad said that to preserve the pipeline of future innovation, Amazon set up industry partnerships with academia including research centres, and a scholars program where professors and students could spend time in Amazon labs working on Amazon data sets while still learning and teaching at universities. He also expressed support for contract research and development and university hubs, where the focus is on mutually important problem sets.
He shared that one central idea that he gained from his adviser at Illinois Tech had stuck with him all these years,  the person at the centre of the problem set.
Echambadi in his talk called for a digital-first approach to education to tackle what he argues is the greatest challenge the world is facing: wasted human capital and lack of educational opportunities for all. He stressed the importance of expanding access to education, saying, "Restricting access to education to a select few on the residential campuses is by definition, exclusionary. True inclusion is about reaching learners anyplace, anywhere, anytime." He noted that by 2025 approximately 3.5 million jobs will need to be filled in STEM fields alone.